Famous People From Florida
Tweet
FERNANDO BUJONES 
FERNANDO BUJONES stands in a class of his own and this Florida Artists Hall of Famer's career has indeed been meteoric and remarkable. Born in Miami, Florida, Mr. Bujones made his professional dancing debut in 1970 with the Andre Eglevsky Ballet Company in New York.
In 1972 he joinedAmerican Ballet Theatre in New York City. In 1973 he became a soloist with the company and in 1974 he was promoted to principal rank, making himthe youngest Principal Dancer in ABT history and one of the youngest in the world.
In July 24, 1974 , Mr. Bujones rocketed to stardom when he became the 1st male American dancer to win the coveted "Gold Medal" as well as a special award for "Highest Technical Achievement" at the Seventh International Ballet Competition in Varna, Bulgaria, considered by many as the Olympics of dance.
Throughout three decades of a performing career, Mr. Bujones appeared as a Guest Artist in 33 countries around the world (covering all continents) and with more than 60 companies, including the most prestigious ones like:American Ballet Theatre, The Royal Ballet, The Paris Opera, The Stuttgart Ballet and many others.
As an artist he performed one of the most extensive classical and contemporary repertory and partnered a galaxy of famous ballerinas from the 20th century, among them: Dame Margot Fonteyn, Natalia Makarova, Carla Fracci, Cynthia Gregory, Marcia Haydee, Antoinette Sibley, Gelsey Kirkland, Marianna Tcherkassky, and many more.
Mr. Bujones has been honored with many prestigious awards like: "The Outstanding Young Men of America Award,"  "The New York Times / Florida Prize Award,"  "The Hispanic Heritage Award,"  just to name a few and in1982 he became the youngest recipient of the Dance Magazine Awardwhich states:
For more than two decades Mr. Bujones' career has expanded into Teaching / Coaching, Choreography and Artistic Direction. As a choreographer he has been praised for his classical restagings and original works, and he has mounted many of his ballets on prestigious ballet companies like: American Ballet Theatre, The National Ballet of Canada, Boston Ballet, Atlanta Ballet, Tokyo Ballet, The Torino Opera Ballet, Mexico's National Dance Company and others.
He is a much sought after teacher/coach, with an international reputation having taught at The Paris Opera (Ballet), The Munich Opera (Ballet), The Torino Opera (Ballet), The Norwegian Opera (Ballet), The National Ballet of Canada, Boston Ballet, Atlanta Ballet, Mexico's National Dance Company and others.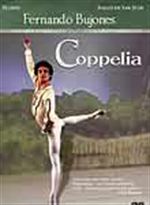 In addition he has artistically directed ballet companies in Brazil, Mexico, Spain and the United States. In 1993, he was the Artistic Director of Ballet Mississippi in Jackson, Mississippi. In 1994, he founded his own ballet company, Ballet Clasico Mediterraneo in Madrid, Spain and from 1995 to1998 Mr. Bujones artistically guided Ballet de Monterrey / Mexico to greater artistic heights.
On March 8, 2002, Fernando Bujones received the highest honor in his career when he was inducted by Florida's Secretary of State, Katherine Harris into the "Florida Artists Hall of Fame" proclaiming him an honoree of the state's highest cultural honor and joining such luminary names like Ernest Hemingway and Ray Charles.
The presentation of his induction reads:
"A living legend in Dance, the artistic achievements of Fernando Bujones span over almost three decades and his charismatic presence has captivated audiences world wide. As a dancerand choreographer, Bujones has enhanced the energy and excitement of Dance because of his brilliant movements."
Nowadays, Mr. Bujones represents that which is the best in Dance, whether he is directing, choreographing or teaching, Mr. Bujones' passion, exuberance, and intensity at work is a thing to behold. He respects and values the tradition of the art form and with a profound satisfaction and care he continues to pass along to others in the field, the vast knowledge and insights that he was enriched by throughout the many years of an extraordinary international performing career.
On November 10th, 2005 Fernando Bujones, one of the finest male dancers of the 20th century has passed on after a very brief and unexpected battle with malignant melanoma.
He is survived by his wife Maria Bujones, daughter Alejandra K. Bujones, his mother Mary Calleiro, sister and long-time coach Zeida Cecilia Mendez, father Fernando Bujones Sr., half-brother Manny Bujones, half-sisters Susi and Annette Bujones.
Sources: Biograhy/Internet Photo/ FloridaLatinConnection.org
.VISIT FLORIDA.
SIDNEY POITIER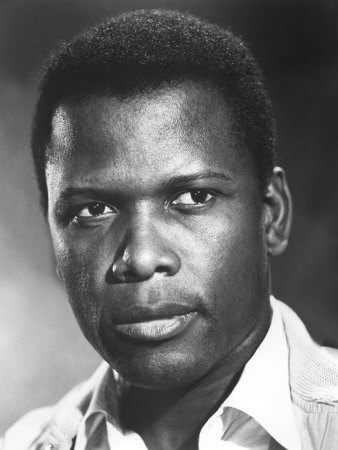 Poitier was born in Miami, Florida, in Coconut Grove, where his Bahamian parents, Evelyn (née Outten) and Reginald James Poitier, traveled to sell tomatoes and other produce from their farm on Cat Island. His birth was premature and he was not expected to survive, but his parents remained three months in Miami to nurse him to health. Due to his stateside delivery, he automatically gained U.S. citizenship. Poitier was raised in a Catholic family. He grew up with his family on Cat Island, The Bahamas, then a British colony. At age 10, he moved to Nassau with his family.  At the age of 15 he was sent to Miami to live with his brother. At the age of 17, he moved to New York City and held a string of menial jobs. He then decided to join the United States Army after which he worked as a dishwasher until a successful audition landed him a spot with the American Negro Theater.
Sir Sidney Poitier,  born February 20, 1927) is a Bahamian American actor, film director, author, and diplomat.
In 1963, Poitier became the first black person to win an Academy Award for Best Actor for his role in Lilies of the Field. The significance of this achievement was later bolstered in 1967 when he starred in three well-received films To Sir, with Love; In the Heat of the Night; and Guess Who's Coming to Dinner, making him the top box office star of that year. In 1999, the American Film Institute named Poitier among the Greatest Male Stars of All Time, ranking 22nd on the list of 25.
Poitier has directed a number of popular movies such as A Piece of the Action; Uptown Saturday Night, and Let's Do It Again (with friend Bill Cosby), and Stir Crazy (starring Richard Pryor and Gene Wilder). In 2002, 38 years after receiving the Best Actor Award, Poitier was chosen by the Academy of Motion Picture Arts and Sciences to receive an Honorary Award, designated "To Sidney Poitier  in recognition of his remarkable accomplishments as an artist and as a human being." Since 1997 he has been the Bahamian ambassador to Japan. On August 12, 2009, Sidney Poitier was awarded the Presidential Medal of Freedom, the United States of America's highest civilian honor, by President Barack Obama.
Poitier gets the Presidential Medal of Freedom from President Barack Obama in 2009.
 Poitier joined the American Negro Theater, but was rejected by audiences. Contrary to what was expected of black actors at the time, Poitier's tone deafness made him unable to sing. Determined to refine his acting skills and rid himself of his noticeable Bahamian accent, he spent the next six months dedicating himself to achieving theatrical success. On his second attempt at the theater, he was noticed and given a leading role in the 
Broadway
 production 
Lysistrata
, for which he received good reviews. By the end of 1949, he had to choose between leading roles on stage and an offer to work for 
Darryl F. Zanuck
 in the film 
No Way Out
 (1950). His performance in 
No Way Out
, as a doctor treating a white bigot (played by 
Richard Widmark
), was noticed and led to more roles, each considerably more interesting and more prominent than those most black actors of the time were offered. Poitier's breakout role was as a member of an incorrigible high school class in 
Blackboard Jungle
 (1955).
Poitier was the first male black actor to be nominated for a competitive Academy Award (for The Defiant Ones, 1958). He was also the first black actor to win the Academy Award for Best Actor (for Lilies of the Field in 1963). (James Baskett was the first to receive an Oscar, an Honorary Academy Award for his performance as Uncle Remus in the Walt Disney production of Song of the South in 1948, while Hattie McDaniel predated them both, winning as Best Supporting Actress for her role in 1939′s Gone with the Wind).
He acted in the first production of A Raisin in the Sun on Broadway in 1959, and later starred in the film version released in 1961. He also gave memorable performances in The Bedford Incident (1965), and A Patch of Blue (1965) co-starring Elizabeth Hartman and Shelley Winters. In 1967, he was the most successful draw at the box office, the commercial peak of his career, with three successful films, Guess Who's Coming to Dinner; To Sir, with Love and In the Heat of the Night. The last film featured his most successful character, Virgil Tibbs, a Philadelphia, Pennsylvania, detective whose subsequent career was the subject of two sequels: They Call Me MISTER Tibbs! (1970) and The Organization (1971).
Poitier began to be criticized for being typecast as over-idealized black characters who were not permitted to have any sexuality or personality faults, such as his character in Guess Who's Coming To Dinner. Poitier was aware of this pattern himself, but was conflicted on the matter: he wanted more varied roles, but also felt obliged to set a good example with his characters to defy previous stereotypes, as he was the only major black actor in the American film industry at the time. In 2001, Poitier received an Honorary Academy Award for his overall contribution to American cinema.
Poitier directed several films, the most successful being the Richard Pryor-Gene Wilder comedy Stir Crazy which for years was the highest grossing film directed by a person of African descent. His feature film directorial debut was the western Buck and the Preacher in which Poitier also starred, alongside Harry Belafonte. Poitier replaced original director Joseph Sargent. The trio of Poitier, Cosby, and Belafonte reunited again (with Poitier again directing) in Uptown Saturday Night. Poitier also directed Cosby in Let's Do It Again, A Piece of the Action, and Ghost Dad. Poitier also directed the first popular dance battle movie Fast Forward in 1985.
From 1998 to 2003 he served as a Member of the Board of Directors of The Walt Disney Company.
In April 1997, Poitier was appointed Ambassador of the Bahamas to Japan, a position he currently holds. He is also the Ambassador of the Bahamas to UNESCO.
Poitier was first married to Juanita Hardy from April 29, 1950 until 1965. He has been married to Joanna Shimkus, a Canadian-born former actress of Lithuanian and Irish descent, since January 23, 1976. He has four daughters with his first wife and two with his second: Beverly,[14] Pamela,[15] Sherri,[16] Gina,[17] Anika,[18] Sydney Tamiia.[19].
Sources: Wiki/InternetPhotos/FloridaLatinConnection.org
Sidney Poitier/ Florida Latin Connection/ Varona
.VISIT FLORIDA.
BEN VEREEN
Ben Vereen (born October 10, 1946) is an American actor, dancer, and singer who has appeared in numerous Broadway theatre shows. Vereen graduated from Manhattan's High School of Performing Arts.
Vereen was born Benjamin Augustus Middleton on October 10, 1946, in Miami, Florida. While still an infant, Vereen and his family relocated to the Bedford-Stuyvesant neighborhood in Brooklyn, New York. He discovered he was adopted when he applied for a passport to join Sammy Davis, Jr. on a tour of "Golden Boy" to London when he was 25. He was adopted by James Vereen, a paint-factory worker and his wife, Pauline, who worked as a maid.
During his pre-teen years, he exhibited an innate talent for drama and dance and often performed in local variety shows. At the age of 14, Vereen enrolled at the High School of Performing Arts, where he studied under world-renowned choreographers Martha Graham, George Balanchine, and Jerome Robbins. Upon his graduation, he struggled to find suitable stage work and was often forced to take odd jobs to supplement his income. He was 18 years old when he made his New York stage bow off-off Broadway in The Prodigal Son at the Greenwich Mews Theater. By the following year, he was in Las Vegas, performing in Bob Fosse's production of Sweet Charity, a show with which he toured in 1967–68. He returned to New York City to play Claude in Hair in the Broadway production, before joining the national touring company.
The following year, he was cast opposite Davis in the film adaptation of Sweet Charity. After developing a rapport with Davis, Vereen was cast as his understudy in the upcoming production of Golden Boy, which toured England and ended the run at the Palladium Theatre in London's West End.
Stage
He was nominated for a Tony Award for Jesus Christ Superstar in 1972 and won a Tony for his appearance in Pippin in 1973. Vereen appeared in the Broadway musical Wicked as the Wizard of Oz in 2005. Vereen has also performed in one-man shows and actively lectures on black history and inspirational topics.
Vereen has also starred in numerous television programs, and is best known for the role of Chicken George in Alex Haley's landmark TV miniseries Roots, for which he received an Emmy nomination in 1977.
Vereen's four-week summer variety series, Ben Vereen … Comin' At Ya, aired on NBC in August 1975 and featured regulars Lola Falana, Avery Schreiber and Liz Torres.
He was cast opposite Jeff Goldblum in the short-lived detective series Tenspeed and Brownshoe (1980). During the late 1980s and early 1990s, Vereen worked steadily on television with projects ranging from the sitcom Webster to the drama Silk Stalkings.
In 1985, Vereen starred in the Faerie Tale Theatre series as Puss in Boots alongside Gregory Hines. He appeared on The Fresh Prince of Bel-Air episode, "Papa's Got a Brand New Excuse", in which he played Will Smith's biological father. He made several appearances on the 80′s sitcom Webster as the title character's biological uncle.
He also appeared as Mayor Ben (a leopard) on the children's program Zoobilee Zoo. In 1994 he appeared in the Star Trek: The Next Generation episode "Interface", as the father of Roots co-star LeVar Burton's Geordi LaForge - fellow Roots starMadge Sinclair portrayed his wife (Geordi's mother) as well. In Roots, Vereen had played the grandson of another Burton character, Kunta Kinte. [4] He also appeared on the television series The Nanny episode "Pishke Business". In 2010, he appeared on the television series How I Met Your Mother episodes "Cleaning House" and "False Positive".
Filmography
The handprints of Ben Vereen in front ofHollywood Hills Amphitheater at Walt Disney World's Disney's Hollywood Studios theme park.
Upcoming:
Television work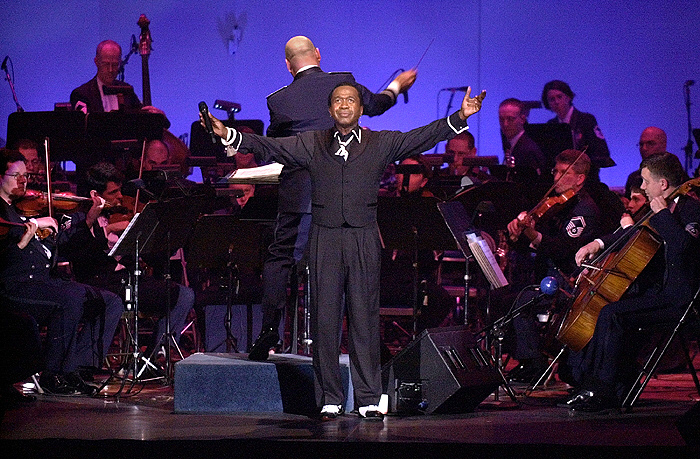 Awards
Theater
1973 Tony Award® Best Actor in a Musical: Pippin [winner]
1973 Drama Desk Award Outstanding Performance: Pippin [winner]
1972 Tony Award® Best Featured Actor in a Musical: Jesus Christ Superstar [nominee]
1972 Theatre World Award: Jesus Christ Superstar [winner]
Television
1985 Golden Globe: Best Performance by an Actor in a Supporting Role in a Series, Miniseries or Motion Picture Made for Television – Nominee
1976 Golden Globe: New Star of the Year – Actor – Nominee
1977 Emmy: Outstanding Continuing or Single Performance by a Supporting Actor in Variety or Music – Nominee
1977 Emmy: Outstanding Lead Actor for a Single Appearance in a Drama or Comedy Series – Nominee
1992 Emmy: Outstanding Supporting Actor in a Miniseries or Special – Nominee
The Community Mental Health Council awarded Ben with their 2004 Lifeline Celebration Achievement Award. For his humanitarian contributions, he has received a number of awards including Israel's Cultural and Humanitarian Awards, three NAACP Image Awards, an Eleanor Roosevelt Humanitarian Award and a Victory Award. He has received honorary doctorates from the University of Arizona, Emerson College, St. Francis College, and Columbia College in Chicago. In 2001, Medgar Evers College created the Ben Vereen Scholarship for the Performing Arts, and in 2004, he received an Achievement in Excellence Award from his alma mater, the High School of the Performing Arts.
He was the first simultaneous winner of the "Entertainer of the Year," "Rising Star," and "Song and Dance Star" awards from the American Guild of Variety Artists (AGVA). He also earned a coveted spot in the Casino Legends Hall of Fame.
Ben was nominated for an NAACP Image Award for his performance in the Hallmark movie An Accidental Friendship. In 2004, Ben was nominated for a "Career Achievement Award" by the Le Prix International Film Star Awards Organization.
Personal life
Vereen has appeared as a public speaker and humanitarian speaking on such topics as Black history, overcoming adversity, and the importance of continuing education.
In 2007 he was diagnosed with type 2 diabetes and has a website in which he shares his personal story along with advice from medical experts.
According to the Fayetteville Observer of April 29, 2006, Vereen learned while applying for a passport in the late 1960s that he was adopted. His birth certificate revealed that his birth name was Benjamin Augustus Middleton, that he was the son of Essie Middleton, and that he was born in Laurinburg, NC. In April 2006, Vereen visited Laurinburg with a genealogist and learned that his mother's name was Essie May Pearson, who had died 24 years before. According to her acquaintances, Essie had gone on a trip when Ben was a child, and had left her baby in someone's care. When she returned, the child was gone. In May 2006, he met his mother's daughter, his sister, Gloria Walker, of New Haven, Connecticut. He also has a brother, James Middleton, who lives in Tucson, Arizona. The Laurinburg Exchange reported: "Vereen, an adoptee who learned that he was born in Laurinburg and made a celebrated trip to Scotland County in 2006 to reconnect with family…In April 2006, Vereen visited Scotland County with a genealogist on a search for family members. While on the trip he learned his mother had died 24 years before, but that several relatives still lived in the area. In an April 28, 2006 interview with the Laurinburg Exchange, Vereen said that the visit 'has just all been so overwhelming … I've finally found my family.' "
His 16-year-old daughter, Naja, was killed in an auto accident in 1987, on the New Jersey Turnpike when a truck overturned on her car.
In 1992, Vereen was the victim of a life-threatening automobile accident when he was struck by a car while walking along a Malibu highway. His critical injuries (including a broken leg) required him to undergo arduous physical rehabilitation in the ensuing months.
Vereen is the godfather of R&B superstar Usher and is also the second cousin of New England Patriots running back Shane Vereen. Vereen was the keynote speaker for the Boys & Girls Clubs in St. Petersburg, Florida annual alumni tribute gala held in October 2007.
In August 2011, Vereen was named Co-Artistic Director of Tampa's Broadway Theatre Project.
Sources: Wiki/InternetPhotos/FloridaLatinConnection.org
Famous PeopleFromFlorida: Ben Vereen/ Florida latin Connection/ P. Varona, Editor 
.VISIT FLORIDA.
JULIAN E. "CANNONBALL" ADDERLEY
Julian Edwin "Cannonball" Adderley (September 15, 1928 – August 8, 1975) was a jazz alto saxophonist of the hard bop era of the 1950s and 1960s.
Adderley is remembered for his 1966 single "Mercy Mercy Mercy", a crossover hit on the pop charts, and for his work with trumpeter Miles Davis, including on the epochal album Kind of Blue (1959). He was the brother of jazz cornetist Nat Adderley, a longtime member of his band.
Originally from Tampa, Florida, Adderley moved to New York in the mid-1950s. His nickname derived originally from "cannibal," an honorific title imposed on him by high school colleagues as a tribute to his fast eating capacity.
His educational career was long established prior to teaching applied instrumental music classes at Dillard High School in Fort Lauderdale, Florida. Cannonball moved to Tallahassee, Florida when his parents obtained teaching positions at Florida A&M University. Both Cannonball and brother Nat played with Ray Charles when Charles lived in Tallahassee during the early 1940s. Cannonball was a local legend in Florida until he moved to New York City in 1955, where he lived in Corona, Queens.
It was in New York during this time that Adderley's prolific career began. Adderley visited the Cafe Bohemia (Oscar Pettiford's group was playing that night) where he brought his saxophone into the club with him, primarily because he feared that it would be stolen. He was asked to sit in as the saxophone player was late, and in true Cannonball style, he soared through the changes, and became a sensation in the following weeks.
Prior to joining the Miles Davis band, Adderley formed his own group with his brother Nat after signing onto the Savoy jazz label in 1957. He was noticed by Miles Davis, and it was because of his blues-rooted alto saxophone that Davis asked him to play with his group.
Adderley joined the Miles Davis sextet in October 1957, three months prior to John Coltrane's return to the group. Adderley played on the seminal Davis records Milestones and Kind of Blue. This period also overlapped with pianist Bill Evans's time with the sextet, an association that led to recording Portrait of Cannonball and Know What I Mean?.
His interest as an educator carried over to his recordings. In 1961, Cannonball narrated The Child's Introduction to Jazz, released on Riverside Records.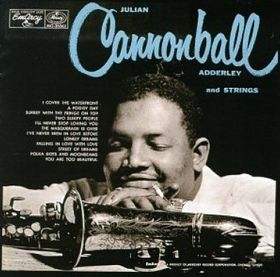 Band leader
The Cannonball Adderley Quintet
 featured Cannonball on alto sax and his brother Nat Adderley on cornet. Adderley's first quintet was not very successful; however, after leaving Davis' group, he formed another, again with his brother, which enjoyed more success.
The new quintet (which later became the Cannonball Adderley Sextet), and Cannonball's other combos and groups, included such noted musicians as:
The sextet was noteworthy towards the end of the 1960s for achieving crossover success with pop audiences, but doing it without making artistic concessions.]
Later life
By the end of 1960s, Adderley's playing began to reflect the influence of the electric jazz avant-garde, and Miles Davis' experiments on the album Bitches Brew. On his albums from this period, such as Accent on Africa (1968) and The Price You Got to Pay to Be Free (1970), he began doubling on soprano saxophone, showing the influence of John Coltrane and Wayne Shorter. In that same year, his quintet appeared at the Monterey Jazz Festival in California, and a brief scene of that performance was featured in the 1971 psychological thriller Play Misty for Me, starring Clint Eastwood. In 1975 he also appeared (in an acting role alongside Jose Feliciano and David Carradine) in the episode "Battle Hymn" in the third season of the TV series Kung Fu.
Joe Zawinul's composition "Cannon Ball" (recorded on Weather Report's album Black Market) is a tribute to his former leader.
Songs made famous by Adderley and his bands include "This Here" (written by Bobby Timmons), "The Jive Samba," "Work Song" (written by Nat Adderley), "Mercy, Mercy, Mercy" (written by Joe Zawinul) and "Walk Tall" (written by Zawinul, Marrow and Rein). A cover version of Pops Staples' "Why (Am I Treated So Bad)?" also entered the charts.
Adderley was initiated as an honorary member of Phi Mu Alpha Sinfonia fraternity (Gamma Theta chapter, University of North Texas, '60, & Xi Omega chapter, Frostburg State University, '70) and Alpha Phi Alpha (Beta Nu chapter, Florida A&M University).
Adderley died of a stroke in 1975. He was buried in the Southside Cemetery, Tallahassee, Florida. Later that year he was inducted into the Down Beat Jazz Hall of Fame.
Sources: Wiki/InternetPhotos/FloridaLatinConnection.org
FamousPeopleFromFlorida:"Cannonball Adderley/Florida Latin Connection/ P.Varona, Editor 
.VISIT FLORIDA.
FAY DUNAWAY
Dunaway was born in Bascom, Florida, the daughter of Grace April (née Smith), a housewife, and John MacDowell Dunaway, Jr., a career non-commissioned officer in the United States Army. She is of Scots-Irish, English, and German descent. She attended the University of Florida, Florida State University, and Boston University, but graduated from the University of Florida in theater. In 1962, Dunaway joined the American National Theater and Academy.
Career
Dunaway appeared on Broadway in 1962 as the daughter of Thomas More in A Man for All Seasons. Her first screen role was in 1967 in The Happening. In 1967, she was in Hurry Sundown; that same year, she gained the leading female role in Bonnie and Clyde opposite Warren Beatty, which earned her an Oscar nomination. She also starred in 1968 with Steve McQueen in the caper film The Thomas Crown Affair (and had a small role in the 1999 remake with the same title with Pierce Brosnan).
Dunaway at the 2011 Cannes Film Festival.
In the 1970s, she starred in such films as Three Days of the Condor, Little Big Man, Chinatown, The Three/Four Musketeers, Eyes of Laura Mars, and Network, for which she won the Academy Award for Best Actress as the scheming TV executive Diana Christensen. She worked with such leading men as Dustin Hoffman,Charlton Heston, Paul Newman, Robert Redford, Tommy Lee Jones, Jack Nicholson, and Robert Duvall.
In the 1980s, although her performances did not waver, the parts grew less compelling.[citation needed] Dunaway would later blame Mommie Dearest (1981) for ruining her career as a leading lady.[citation needed] She received a Razzie Award for Worst Actress, and the critics despised the film, although it grossed a moderate $19 million in its first release and was one of the top 30 grossing films of the year. In 1987, she was nominated for a Golden Globe Award for Best Actress – Motion Picture Drama for her performance in Barfly with Mickey Rourke. In the 1980s, Dunaway worked alongside legendary actress Bette Davis. During a 1988 appearance on The Johnny Carson Show, the latter emphatically stated that she would never work with Dunaway again. In a later movie, Don Juan DeMarco(1995), Dunaway co-starred with Johnny Depp and Marlon Brando.
Dunaway starred in the 1986 made-for-television movie Beverly Hills Madam opposite Melody Anderson, Donna Dixon, Terry Farrell and Robin Givens. She had earlier turned down the role of Sable Colby onThe Colbys, the Aaron Spelling spin-off of the nighttime soap Dynasty. In 1993, Dunaway briefly starred in a sitcom with Robert Urich, It Had to Be You. She also starred in Arizona Dream in 1993. Dunaway won an Emmy for a 1994 role as a murderer in "It's All in the Game," an episode of the long-running mystery series Columbo.
In 1996, she toured nationally with the stage play Master Class. The story about opera singer Maria Callas was well received. Dunaway bought the rights to the Terrence McNally play for possible film development.
In 2000, she turned down Requiem for a Dream[9] and appeared in The Yards. In 2006, Dunaway played a character named Lois O'Neill in season six, episode 13 of the crime drama CSI: Crime Scene Investigation, titled "Kiss-Kiss, Bye-Bye". She served as a judge on the 2005 reality show The Starlet, which sought, American Idol-style, to find the next young actress with the potential to become a major star. In the spring of 2007, the direct-to-DVD movie release of Rain, based on the novel by V. C. Andrews and starring Dunaway, was released. In 2009, Dunaway starred in the film The Bait, by Polish film director and producer Dariusz Zawiślak. The Bait is a contemporary version of a drama Balladyna, by Polish 19th – century poet Juliusz Słowacki.
On October 2, 1996, Dunaway was awarded a star on the Hollywood Walk of Fame at 7021 Hollywood Boulevard.
Personal life
Dunaway has been married twice, from 1974 to 1979 to Peter Wolf, the lead singer of the rock group The J. Geils Band, and from 1984 to 1987 to Terry O'Neill, a British photographer. She and O'Neill have one child, Liam O'Neill (born 1980). In 2003, despite Dunaway's earlier claims that she had given birth to Liam, Terry claims that Liam was adopted.
Dunaway is an adult convert to Roman Catholicism.
In August, 2011, Dunaway was sued for eviction by the landlord of her rent stabilized apartment on East 78th Street in Manhattan. The suit alleged that she was not actually residing in the apartment but rather lived in California. Rent stabilization rules require tenants to live in the apartment they are renting as a primary residence, not as a second home. If Dunaway were to leave the apartment, rented by her on August 1, 1994, the landlord could receive more than double the $1,048.72 per month rent paid by Dunaway. In a voice message to the New York Times, Dunaway said that she had not been evicted, but had chosen to leave the apartment because of its condition and that she had been spending less time in New York.
Filmography
(Since 2000)
Sources: Wiki/InternetPhotos/FloridaLatinConnection.org
Famous People From Florida: Fay Dunaway/ Florida Latin Connection/ P.Varona, Editor 
.VISIT FLORIDA.
PHILIP RANDOLPH
Asa Philip Randolph (April 15, 1889 – May 16, 1979) was a leader in the African American civil-rights movement and the American labor movement. He organized and led the Brotherhood of Sleeping Car Porters, the first predominantly Black labor union. In the early civil-rights movement, Randolph led the March on Washington Movement, which convinced Franklin D. Roosevelt to desegregate production-plants for military supplies during World War II. In 1963, Randolph was the head of the March on Washington, which was organized by Bayard Rustin, at which Reverend Martin Luther King, Jr. delivered hisI Have A Dream speech. Randolph inspired the Freedom budget, sometimes called the "Randolph Freedom budget", which aimed to deal with the economic problems facing the Black community, particularly workers and the unemployed.
Randolph was born April 15, 1889, in Crescent City, Florida, the second son of the Rev. James William Randolph, a tailor and minister in the African Methodist Episcopal Church, and Elizabeth Robinson Randolph, a skilled seamstress. In 1891 the family moved to Jacksonville, Florida, which had a thriving, well-established African-American community.
From his father, Randolph learned that color was less important than a person's character and conduct. From his mother, he learned the importance of education and of defending oneself physically against those who would seek to hurt one or one's family, if necessary. Randolph remembered vividly the night his mother sat in the front room of their house with a loaded shotgun across her lap, while his father tucked a pistol under his coat and went off to prevent a mob from lynching a man at the local county jail.
Asa and his brother, James, were superior students. They attended the Cookman Institute in East Jacksonville, for years the only academic high school in Florida for African Americans. Public education was segregated. Asa excelled in literature, drama and public speaking; he also starred on the school's baseball team, sang solos with its choir and was valedictorian of the 1907 graduating class.
After graduation, Randolph worked odd jobs and devoted his time to singing, acting and reading. Reading W. E. B. Du Bois' The Souls of Black Folk convinced him that the fight for social equality was most important. He moved to New York City in 1911 to become an actor but gave up after failing to win his parents' approval. Columbia University student Chandler Owen shared Randolph's intellectual interests; he became an economist and close collaborator.
Marriage and family
In 1913 Randolph courted and married Mrs. Lucille Campbell Green, a widow, Howard University graduate and entrepreneur who shared his socialist politics. She earned enough money to support them both. The couple had no children.
Shortly after Randolph's marriage, he helped organize the Shakespearean Society in Harlem. With them he played the roles of Hamlet, Othello, and Romeo, among others.
At the age of 21 in 1910, Randolph joined the Socialist Party of America. In response to increasing segregation and discrimination against blacks, Randolph shunned moderate reform and racial integration, as advocated by W. E. B. Du Bois. Instead, he emphasized socialism and craft unionism.
In 1917 Randolph and Chandler Owen founded the Messenger with the help of the Socialist Party Of America. It was a radical monthly magazine, which campaigned against lynching, opposed U.S. participation in World War I, urged African Americans to resist being drafted, to fight for an integrated society, and recommended they join radical unions.
Randolph ran on the Socialist ticket for New York State Comptroller in 1920, and for Secretary of State of New York in 1922, unsuccessfully.

Painting by Betsy Graves Reyneau
Randolph had some experience in labor organization, having organized a union of elevator operators in New York City in 1917. In 1919 he became president of the National Brotherhood of Workers of America, a union which organised amongst African-American shipyard and dock workers in the Tidewater region of Virginia. The union dissolved in 1921, under pressure from the American Federation of Labor. In 1925 Randolph organized the Brotherhood of Sleeping Car Porters (BSCP) and was elected president. This was the first serious effort to form a labor institution for employees of the Pullman Company, which was a major employer of African Americans. The railroads had expanded dramatically in the early 20th century, and the jobs offered relatively good employment at a time of widespread racial discrimination. In these early years, however, the company took advantage of the employees. The union helped support The Messenger until 1928, when it needed to use funds for other purposes.
With amendments to the Railway Labor Act in 1934, porters were granted rights under federal law. Membership in the Brotherhood jumped to more than 7,000. After years of bitter struggle, the Pullman Company finally began to negotiate with the Brotherhood in 1935, and agreed to a contract with them in 1937. This gained employees $2,000,000 in pay increases, a shorter workweek, and overtime pay, Randolph maintained the Brotherhood's affiliation with the American Federation of Labor through the 1955 AFL-CIO merger.
Civil rights leader
Randolph emerged as one of the most visible spokesmen for African-American civil rights.  In 1941, he, Bayard Rustin, and A. J. Muste proposed a march on Washington to protest racial discrimination in war industries and to propose the desegregation of the American Armed forces.  The march was cancelled after President of the United StatesFranklin D. Roosevelt issued Executive Order 8802, or the Fair Employment Act.  Some militants felt betrayed because Roosevelt's order applied only to banning discrimination within war industries and not the armed forces.
But, the Fair Employment Act is generally perceived as a success for African-American labor rights.  In 1942, an estimated 18,000 blacks gathered at Madison Square Gardento hear Randolph kick off a campaign against discrimination in the military, in war industries, in government agencies, and in labor unions.  Following the act, during the Philadelphia Transit Strike of 1944, the government backed African-American workers' striking to gain positions formerly limited to white employees.
In 1947, Randolph, along with colleague Grant Reynolds, renewed efforts to end discrimination in the armed services, forming the Committee Against Jim Crow in Military Service, later renamed the League for Non-Violent Civil Disobedience.  On July 26, 1948, President Harry S. Truman abolished racial segregation in the armed forces through Executive Order 9981.
Randolph was notable for supporting restrictions on immigration.  He opposed African Americans' having to compete with more people willing to work for low wages. In 1950, along with Roy Wilkins, Executive Secretary of the NAACP, and, Arnold Aronson, a leader of the National Jewish Community Relations Advisory Council, Randolph founded the Leadership Conference on Civil Rights (LCCR).  LCCR has been a major civil rights coalition.  It coordinated a national legislative campaign on behalf of every major civil rights law since 1957.
Randolph finally saw a March on Washington for Jobs and Freedom with the help of Bayard Rustin and Martin Luther King, Jr.  The Civil Rights Act of 1964 is often attributed in part to the success of theMarch on Washington, where Black and White Americans stood united and witnessed King's "I Have a Dream" speech.
As the U.S. civil rights movement gained momentum in the early 1960s and came to the forefront of the nation's consciousness, Randolph was often heard on television news programs addressing the nation on behalf of African Americans engaged in the struggle for voting rights and an end to discrimination in public accommodations.
Randolph was a member of the Phi Beta Sigma fraternity.
His religious views varied over his lifetime, though he is usually identified as an atheist. In 1973, he signed the Humanist Manifesto II.
Randolph famously wrote of prayer : "Our aim is to appeal to reason, to lift our pens above the cringing demagogy of our times,and above the cheap peanut politics of the old reactionary negro leaders. Patriotism has no appeal to us; justice has. Party has no weight to us; principle has. Loyalty is meaningless; it depends on what one is loyal to. Prayer is not one of our remedies; it depends on what one is praying for. We consider prayer nothing more than a fervent wish; consequently the merit and worth of a prayer depend upon what the fervent wish is."
Awards and accolades
Randolph Receiving the Presidential Medal of Freedom in 1964 from President Lyndon Johnson.
Sources: Wiki/InternetPhotos/Florida Latin Connection.org
Famous People From Florida: Philip Randolph/ Florida Latin Connection/ Pura Varona, Editor 
.VISIT FLORIDA.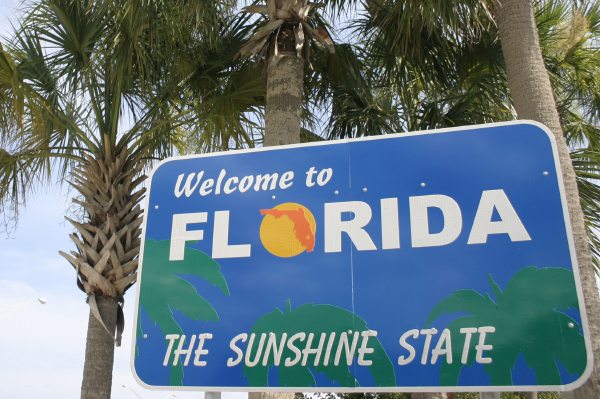 FRANCES LANGFORD
Julia Frances Langford (April 4, 1913 – July 11, 2005) was an American singer and entertainer who was popular during the Golden Age of Radio and also made film appearances over two decades.
Born Julia Frances Langford in Lakeland, Florida, she was the daughter of Vasco Cleveland Langford and his wife, Anna Rhea Newbern.
Discovery and radio
Frances grew up in the Mulberry, Florida area, a tiny community near Lakeland. She attended Lakeland High School. Langford originally trained as an opera singer. While a young girl she required atonsillectomy that changed her soprano range to a contralto. As a result, she was forced to change her vocal style to a more contemporary big band, popular music style. At age 17, she was singing for local dances. Cigar manufacturer Eli Witt heard her sing at an American Legion party and hired her to sing on his local radio show. While singing for radio during the early 1930s, she was heard by Rudy Vallee, who invited her to become a regular on his radio show. From 1935 until 1938 she was a regular performer on Dick Powell's radio show. From 1946 to 1951, she performed with Don Ameche on The Bickersons.
Films
With her film debut in Every Night at Eight (1935) she introduced what became her signature song: "I'm in the Mood for Love." She then began appearing frequently in films such as Broadway Melody of 1936(1935), Born to Dance (1936) and Yankee Doodle Dandy (1942) with James Cagney, in which (portraying Nora Bayes) she performed the popular song "Over There." In several of these films, such asBroadway Melody, she appeared as herself, as she did in 1953 in The Glenn Miller Story where she sang "Chattanooga Choo Choo" with the Modernaires and the movie orchestra.
World War II
From 1941, Langford was a regular singer on Bob Hope's radio show. During World War II, she joined Hope, Jerry Colonna, guitarist Tony Romano and other performers on U.S.O. tours through Europe, North Africa, and the South Pacific, entertaining thousands of G.I.'s throughout the world.
In his memoir, Don't Shoot! It's Only Me!, Bob Hope recalled how Frances Langford got the biggest laugh he had ever heard. At a U.S.O. show in the South Pacific, Langford stood up on a stage to sing before a huge crowd of G.I.'s. When Langford sang the first line of her signature song, "I'm in the Mood for Love," a soldier in the audience stood up and shouted, "You've come to the right place, honey!"
Also, during the war, Langford wrote a weekly column for Hearst Newspapers, entitled "Purple Heart Diary," in which she described her visits to military hospitals to entertain wounded G.I.'s. She used the weekly column as a means of allowing the recovering troops to voice their complaints, and to ask for public support for making sure that the wounded troops received all the supplies and comforts they needed.
Her association with Hope continued into the 1980s. In 1989 she joined him for a USO tour to entertain troops in the Persian Gulf.
Television
She worked for several years in the late 1940s on Spike Jones' show and starred in a short-lived DuMont variety show Star Time (1950). She then teamed with Don Ameche for the ABC television program, The Frances Langford/Don Ameche Show(1951), a spin-off of their successful radio series The Bickersons in which the duo played a feuding married couple. Langford was also the host of the NBC musical variety program Frances Langford Presents (1959), which lasted one season. Langford made an appearance in The Honeymooners lost episode "Christmas Party" which first aired December 19, 1953.
Marriages and later life
Frances Langford married three times. Her first husband, from 1934 until 1955, was actor Jon Hall. In 1948 they donated 20 acres (81,000 m2) of land near her estate in Jensen Beach, Florida to the Board of County Commissioners of Martin County, which named it Langford Hall Park. Located at 2369 N.E. Dixie Highway just south of the Stuart Welcome Arch, it is known today simply as Langford Park and is one of the county's major parks.
In 1955, she married Outboard Marine Corporation President Ralph Evinrude. They lived on her estate in Jensen Beach and opened a resort they named The Outrigger, where Langford frequently performed. Evinrude died in 1986. In 1994, she married Harold Stuart, who had been an assistant secretary of the United States Air Force under President Harry S. Truman and who survived her. She had no children.
Langford was a supportive member of the Jensen Beach community and constantly donated money to the community. She died at her Jensen Beach home at age 92 from congestive heart failure. In 2006, the Frances Langford Heart Center, made possible by a bequest from her estate, opened at Martin Memorial Hospital in Stuart, Florida.
Hollywood Walk of Fame
Frances Langford enjoyed significant success in both the radio and movie genres, and has a star on the Hollywood Walk of Fame, at 1500 Vine Street, which acknowledges her contribution to motion pictures.
Filmography
Sources: Wiki/InternetPhotos/YouTube/FloridaLatinConnection.org
Famous People From Florida: Frances Langford/Florida Latin Connection/ Pura Varona, Editor 
.VISIT FLORIDA.
VELIA MARTINEZ
Velia Martínez , born Velia Martínez Febles on June 14, 1920 in Tampa, Florida was a well known actress, singer and former nightclub dancer.
Martínez was born in Tampa to Spanish parents. In 1941, she settled in Havana, where she became a well-known show business personality.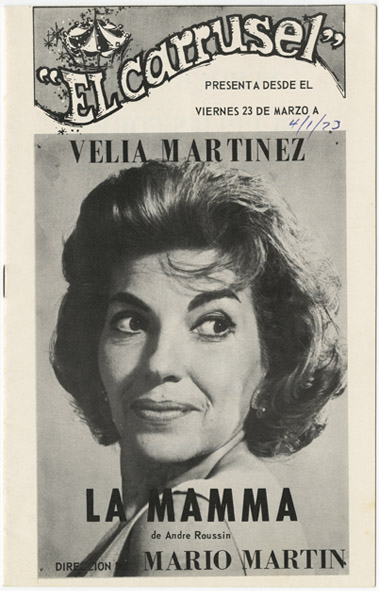 In 1945, while in Mexico, she married the Cuban actor, producer and writer, Ramiro Gómez Kemp (1914-1981).  They had two daughters Georgina and Mayra Gómez Kemp.  She was an accomplished dancer and cabaret star, she performed in Cuba's most prestigious theaters including the Montemarte. In 1945, she played the title role in the play Filomena Marturano in Havana's Thalia Theater, which is considered her pivotal role in her career.
In 1958 she acted opposite Errol Flynn in the movie The Big Boodle.
She left Cuba in 1960 with her family and lived two years in Puerto Rico where she appeared in a TV soap opera Yo Compro Esa Mujer (I'll Buy That Woman).
In 1962, she came to Miami and continued performing on stage. In 1965 she appeared in My Son Is Not What He Seams, at the Marti Theater. In 1966, she appeared in the movie, The Devil's Sister as Carmen Alvarado.
In 1977, she reached the pinnacle of popularity as the grandmother Adela in the PBS series ¿Qué Pasa, USA?.
Her last great performance on stage was in 1989 in Luis Santiero's play, Mixed Blessings at theCoconut Grove Playhouse and her last television role was of Elena, a hair salon owner in the Univision series Corte Tropical in 1992.
She died on May 22, 1993 in the City of Miami, Florida.
Sources: Wiki/VeliaM. /InternetPhotos/YouTube/FloridaLatinConnection.org
Famous People From Florida: Velia Martinez/ Florida Latin Connection/ P. Varona, Editor 
.VISIT FLORIDA.
STEVEN NORMAN "STEVE" CARLTON
Steven Norman "Steve" Carlton (born December 22, 1944), nicknamed "Lefty", is a former Major League Baseball left-handed pitcher. He pitched from 1965 to 1988 for six different teams in his career, but it is his time with the Philadelphia Phillies where he received his greatest acclaim as a professional and won four Cy Young Awards. He was elected to the Baseball Hall of Fame in 1994.
Carlton has the second-most lifetime strikeouts of any left-handed pitcher (4th overall), and the second-most lifetime wins of any left-handed pitcher (11th overall). He was the first pitcher to win four Cy Young Awards in a career. He held the lifetime strikeout record several times between 1982 and 1984, before his contemporary Nolan Ryan passed him. One of his most remarkable records was accounting for nearly half (46%) of his team's wins, when he won 27 games for the last-place (59-97) 1972 Phillies. He is still the last National League pitcher to win 25 or more games in one season,as well as the last pitcher from any team to throw more than 300 innings in a season. He also holds the record with the most career balks of any pitcher, with 90 (double the second on the all time list, Bob Welch).
Carlton was born and raised in Miami, Florida, where he played little league and American Legion baseball during his youth. He attended North Miami High School, and later Miami-Dade Community College. In 1963, while a student at Miami-Dade, he signed with the St. Louis Cardinals for a $5,000 bonus.
St. Louis Cardinals
Carlton debuted with the St. Louis Cardinals as a 20-year-old in 1965 and by 1967 was a regular in the Cardinals rotation. An imposing (6'4″/1.93 m) man with a hard fastball and slider, Carlton was soon known as an intimidating and dominant pitcher. Carlton enjoyed immediate success in St. Louis, posting winning records and reaching the World Series in 1967 and 1968. On September 15,1969, Carlton struck out 19 New York Mets, while losing to the Mets, 4–3, setting the all-time modern-day record at that time for strikeouts in a nine-inning game. That season, he finished with a 17–11 record with a 2.17 ERA, second lowest in the NL, and 210 strikeouts. A contract dispute with the Cardinals made Carlton a no-show at spring training in 1970. He proceeded to go 10–19 with a 3.73 ERA, leading the NL in losses. In 1971, he became a 20-game winner for the first time, going 20–9 with a 3.56 ERA.
Philadelphia Phillies
Following a salary dispute, Cardinals owner Gussie Busch ordered Carlton traded. Eventually, he was traded to the Philadelphia Phillies before the 1972 season for pitcher Rick Wise.
The trade is now considered one of the most lopsided deals in baseball history. However, at the time, the trade appeared to make some sense from the Cardinals' perspective. Carlton had won 77 games to Wise's 75, and both were considered among the best pitchers in the game. Tim McCarver, who had caught for Carlton in St. Louis and for Wise in Philadelphia, described the trade as "a real good one for a real good one." He felt that Carlton had more raw talent, but Wise had better command on the mound. Nonetheless, the trade is now reckoned as an epoch-making deal for the Phillies, as well as one of the worst trades in Cardinals history. While Wise stayed in the majors for another 11 years, only two of them (1972 and 1973) were in St. Louis.
In Carlton's first season with Philadelphia, he led the league in wins (27), complete games (30), strikeouts (310), and ERA (1.97), despite playing for a team whose final record was 59–97. His 1972 performance earned him the Hickok Belt as the top professional athlete of the year. His having won 46% of his team's victories is a record in modern major league history. Carlton attributed his success to his grueling training regime, which included Eastern martial arts techniques, the most famous of which was twisting his fist to the bottom of a 5 gallon bucket of rice.
Some highlights of Carlton's 1972 season included starting the season with 5 wins and 1 loss, then losing 5 games in a row, during which the Phillies scored only 10 runs. At this point he began a 15-game winning streak. After it ended at a 20–6 record, he finished the final third of the year with 7 more wins and 4 losses, ending with 27 wins and 10 losses. Since he completed 30 of 41 starts, the 1972 Phillies rarely needed the bullpen when Steve Carlton  pitched.
During the 18 games of the winning streak (3 were no-decisions), Carlton pitched 155 innings, allowed 103 hits and 28 runs (only 17 in the 15 winning games), issued 39 walks, and had 140 strikeouts. From July 19, 1972 to August 13, 1972 he pitched six complete games, won six games, allowed only 1 earned run, and threw four shutouts. Over this period he pitched 56 innings, allowing only one unearned run.  Steve had three pitches, a rising fastball , a legendary slider, and a long looping curve ball. Baseball commentators during 1972 regularly remarked that Steve's slider was basically unhittable. He was also a good hitter for a pitcher. At times he pinch-hit for the Phillies during 1972. 
Carlton's relationship with the media
Carlton slumped in 1973, losing 20 games. The media's open questioning of his unusual training techniques led to an acrimonious relationship between them and Carlton, and he severed all ties with the media, refusing to answer press questions for the rest of his career with the Phillies. This reached a point where, in 1981, while the Mexican rookie Fernando Valenzuela was achieving stardom with the Los Angeles Dodgers, a reporter remarked, "The two best pitchers  in the National League don't speak English: Fernando Valenzuela and Steve Carlton."
More success
Carlton continued to enjoy many years of success with the Phillies, winning the Cy Young Award in 1972, 1977, 1980, and 1982, and pitching the Phillies to the best string of post-season appearances in club history. Carlton was the first pitcher to win four Cy Young Awards, a mark later matched by Greg Maddux, and exceeded by Roger Clemens and Randy Johnson. His Cy Young Award in 1972 was by unanimous vote, and he finished fifth in balloting for the National League MVP. Gradually the Phillies improved their team, and won the National League East three consecutive times from 1976 to 1978. In 1980, Carlton helped the Phillies win their first World Series, personally winning the final game.
Carlton won a Gold Glove Award for his fielding in 1981, and helped the Phillies to another pennant in 1983, but lost to the Baltimore Orioles in the World Series.
On September 13, 1982, for the fourth time in his career, Steve Carlton hit a home run and tossed a complete game shutout in the same game. He is the only pitcher to have done so in three different decades.
On September 23, 1983, in a game against the St. Louis Cardinals, Carlton won the 300th game of his career, becoming the 15th pitcher to accomplish the feat.[10]
Race with Nolan Ryan and Gaylord Perry for the all time strikeout record
Over a three year period between 1982-1984, Carlton was involved in an interesting pitching duel with Nolan Ryan and Gaylord Perry, in which they often traded places at the top of the all-time strikeout list.
At the start of the 1982 season, the 55-year-old mark of the great Walter Johnson still stood at 3,508 strikeouts, but now there were three pitchers who would start the season within 100 strikeouts of Johnson: Nolan Ryan (3,494), Gaylord Perry (3,452), and Carlton (3,434). Ryan would be the first to surpass Johnson on April 22, 1983 against the Montreal Expos. However a stint on the disabled list shortly after he set the record, combined with a spectacular season by Carlton, allowed Carlton to make up ground and on June 7, 1983, Carlton passed Ryan as the all-time strikeout king with 3,526 to Ryan's 3,524. There would be a total of 14 lead changes and one tie that season, often after each of their respective starts, before the season ended with Carlton leading 3,709 to 3,677. Gaylord Perry, aging and in his final season, was never a huge factor, although he did eventually pass Johnson to finish his career with 3,534 strikeouts. Since then five other pitchers have surpassed Johnson's mark and he has fallen to ninth place on the all time strikeout list.
There would be five more lead changes and a tie in 1984 before Carlton ran out of gas. His last-ever lead in the all-time strikeout race was after his start on September 4, 1984, when he struck out four Cubs to lead Ryan by three (3,857 to 3,854). Although the season ended with a mere two-strikeout lead for Ryan (3,874 to 3,872), Carlton had an injury-riddled season in 1985 and an even worse season in 1986 before being released by the Phillies just 18 strikeouts short of 4,000.
Post-Phillies
San Francisco Giants
He joined the San Francisco Giants, but pitched ineffectively save for seven shutout innings in a game against the Pittsburgh Pirates in which he also hit a 3-run homer for his only win as a Giant. He would hang around just long enough to collect his 4,000th strikeout (against Eric Davis) before retiring. He went 1–3 with a 5.10 ERA in six games for the Giants. He did however break his self imposed boycott of the media, giving a press conference after signing with the Giants.
Chicago White Sox
His retirement was brief: he almost immediately signed with the Chicago White Sox for the remainder of the 1986 season. He was surprisingly effective, going 4–3 with a respectable 3.69 ERA, but was not offered a contract for 1987.
Cleveland Indians
He joined the Cleveland Indians, where his most notable achievement was teaming up with Phil Niekro in a game against the New York Yankees at Yankee Stadium, where they became the first teammates and 300-game winners to appear in the same game. Both were ineffective in a 10–6 Yankee victory. It would be his first and only pitching appearance in Yankee Stadium, having spent the majority of his career in the National League before the inception of interleague play. (He was selected to the 1977 National League All-Star team which was held in Yankee Stadium, but he didn't appear in the game.)
Minnesota Twins
He was traded to the Minnesota Twins, where he was yet again ineffective. He went a combined 6–14 with a 5.74 ERA for both the Indians and Twins. However the Twins, who had been a bad team for most of the 1980s, would go on to a surprising win in the 1987 World Series, albeit without Carlton on the postseason roster, to earn him a third World Series ring and a trip to the White House to meet President Reagan along with his teammates. Interestingly, when Carlton was photographed with his teammates at the White House, newspapers listed each member of the team with the notable exception of Carlton. Instead, Carlton was listed as an "unidentified Secret Service agent." The Twins brought him back in 1988 but he lasted only a month (0-1 16.76 ERA in four games) before the Twins released him.
Retirement
He attempted to find work in 1989 but found no takers. The closest thing to an offer was the New York Yankees offering him the use of their facilities for training purposes but no spot on the spring training team. Nolan Ryan would pitch until 1993 and would extend his strikeout lead over Carlton to almost 1,600 before retiring. Carlton would eventually fall to third and then fourth place on the all time strikeout list after Roger Clemens and Randy Johnson passed him.
Legacy
A ten-time All-Star, Carlton led the league in many pitching categories. He struck out 4,136 batters in his career, setting a record for a left-handed pitcher (since surpassed by Randy Johnson), and holds many other records for both left-handed and Phillies pitchers. His 329 career wins are the eleventh most in baseball history, behind Greg Maddux, Roger Clemens, and Warren Spahn among pitchers of the live-ball era (post-1920).
Carlton picked 144 runners off base, by far the most in Major League Baseball since pickoff records began being collected in 1957. Jerry Koosman is second with 82.
He never threw a no hitter, but pitched six one-hitters.
Carlton was elected to the Baseball Hall of Fame in 1994 with 96% of the vote, one of the highest percentages ever. The Phillies retired his number 32, and honored him with a statue outside Veterans Stadium that was later moved toCitizens Bank Park (along with a similar statue of fellow Phillies Hall of Famer Mike Schmidt).
In 1998, The Sporting News ranked him number 30 on its list of the 100 Greatest Baseball Players. In 1999, he was a nominee for the Major League Baseball All-Century Team.
Despite his career-long rivalry with Ryan, Carlton maintains his greatest rival was Tom Seaver.
His losing 19-strikeout effort against the Mets was a microcosm of his career against them. While he posted 30 wins against them during his career, they bested him 36 times.
Carlton appeared in an episode of Married… with Children, playing himself in an episode where former athletes humiliate Al Bundy while filming a shoe commercial. In the episode, Bud asks him for an autograph and he is shown writing with his right hand.
Sources: Wiki/InternetPhotos/FloridaLatinConnection.org
Famous People From Florida: Steve Carlton/Florida Latin Connection/ Pura Varona, Editor 
.VISIT FLORIDA.
ELIZABETH A. EDWARDS
Elizabeth Anania Edwards (born Mary Elizabeth Anania; July 3, 1949 – December 7, 2010) was an American attorney, a best-selling author and a health care activist. She was married to John Edwards, the former U.S. Senator from North Carolina who was the 2004 United States Democratic vice-presidential nominee.
Edwards lived a private life until her husband's rise as senator and ultimately unsuccessful vice presidential and presidential campaigns. She was his chief policy advisor during his presidential bid, and was instrumental in pushing him towards more liberal stances on subjects such as universal health care. She was also an advocate of gay marriage and was against the war in Iraq, both topics about which she and her husband disagreed.
In the final years of her life, Edwards publicly dealt with her husband's admission of an extramarital affair and her breast cancer, writing two books and making numerous media appearances. She separated from John Edwards in early 2010. On December 6, 2010, her family announced that her cancer had spread and her doctors had recommended that further treatment would be unproductive. She died the following day.
Mary Elizabeth Anania, the daughter of Mary Elizabeth Thweatt Anania (1923–2012) and Vincent Anania (1920–2008), grew up in a military family, moving many times and never having a hometown. Her father, a United States Navy pilot, was transferred from military base to military base during her childhood and adolescence; for part of her childhood, she lived in Japan, where her father was stationed. She relates in her book Saving Graces that one of the difficult relocations that she went through was moving during her senior year of high school. Some of her childhood friends' fathers were killed in war and Edwards relates childhood memories of attending their funerals. She also relates the stress of living at a military base with hospital facilities that handled a constant stream of wounded soldiers while her father was away fighting in Vietnam.
Edwards had two younger siblings: a brother, Jay Anania, a professor of film at New York University and a sister, Nancy Anania. Edwards graduated from the Francis C. Hammond High School inAlexandria, Virginia, then attended Mary Washington College in Fredericksburg, Virginia. She transferred to the University of North Carolina at Chapel Hill (UNC), where she earned a Bachelor's degree. After three years of postgraduate studies in English, she entered UNC's School of Law and earned a Juris Doctor.
Professional life
Edwards began her career as a law clerk for a federal judge, then moved to Nashville, Tennessee, in 1978 to become an associate at the law firm of Harwell Barr Martin & Sloan. In 1981, she and her husband moved their family to Raleigh, where she worked in the Office of the Attorney General, and at the law firm Merriman, Nicholls, and Crampton. She used her maiden name professionally until 1996, when she retired from legal practice upon the death of her son and changed her name to Elizabeth Edwards. Much of her time since leaving legal practice was devoted to the administration of the Wade Edwards Foundation. She taught legal writing as an adjunct instructor at the University of North Carolina School of Law and worked as a substitute teacher in the Wake County Public Schools. In August 2009, she opened a furniture store in Chapel Hill.
In September 2006, Random House published her first book, Saving Graces: Finding Solace and Strength from Friends and Strangers, focusing on the ways in which various communities have helped her through the trials of her life, from her itinerant military childhood to the death of her son and her early bout with breast cancer. In May 2009, they published her second book, Resilience: Reflections on the Burdens and Gifts of Facing Life's Adversities, further discussing the return of her illness, the deaths of her father and son, the effect of these events on her marriage, her husband's infidelity, and the general state of health care in America. Both books are best-sellers.
Political activity
During much of 2004, Edwards joined her husband and United States Democratic Presidential nominee Senator John Kerry on the nationwide campaign trail. She took a similar role in her husband's 2008 presidential bid and was considered one of his closest advisers.
Edwards disagreed with her husband on the topic of same-sex marriage. She became a vocal advocate in 2007 when she stated: "I don't know why someone else's marriage has anything to do with me. I'm completely comfortable with gay marriage."
On June 10, 2008, it was revealed that Edwards would be advising her husband's former rival, and eventual Democratic nominee, Barack Obama, on healthcare issues.[20] Her husband also endorsed Obama during the later stages of the 2008 primary season.
Edwards became a senior fellow at the American Progress Action Fund and testified to Congress about health care reform on their behalf.
Personal life
Elizabeth and John Edwards on The Tonight Show.
Edwards met John Edwards when they were both law students, and they married on July 30, 1977.
Early in their marriage, the couple had two children: Lucius Wade (known as Wade) (born 1979), and Cate (born 1982). Wade was killed on April 4, 1996 when he lost control of his Jeep while driving from their home in Raleigh to the family's beach house near Wilmington. Three weeks before his death, Wade Edwards was honored by First Lady Hillary Rodham Clinton at the White House as one of ten finalists in an essay contest sponsored by the National Endowment for the Humanities and the Voice of America. Wade, accompanied by his parents and his sister, met North Carolina Senator Jesse Helms. After Wade died, Helms entered his essay and his obituary into the Congressional Record.
Following Wade's death, the Edwards decided to have more children, and Elizabeth underwent fertility treatments. They had a daughter named Emma Claire (born 1998) and son named Jack (born 2000). After John's January 21, 2010, public admission that he fathered a child with another woman, Elizabeth legally separated from him, intending to file for divorce after North Carolina's mandatory one-year separation policy, though she later stated that they had no intent to divorce unless one of them would want to remarry.
Illness and death
On November 3, 2004, the day Kerry conceded defeat in the 2004 U.S. presidential election, Edwards was diagnosed with breast cancer. She later revealed that she discovered a lump in her breast while on a campaign stop in Kenosha, Wisconsin, a few weeks earlier, in the midst of the campaign. Edwards became an activist for women's health and cancer patients, and underwent oncology treatments. In a November 2006 comment on the Daily Kos website, Edwards stated that on her last visit, her oncologist said that cancer was not one of the things going on in her life.
At a March 22, 2007, press conference, John and Elizabeth Edwards announced that her cancer had returned, and that his campaign for the Presidency would continue as before. The announcement included the information that she was asymptomatic, and therefore that she expected to be an active part of the campaign. Her doctor, Dr. Lisa Carey of the University of North Carolina's Lineberger Comprehensive Cancer Center, described the diagnosis as stage IV (metastatic) breast cancer with a spot in her rib and possibly her lung. In a March 25 interview on 60 Minutes, Edwards said that there was also a spot in her hip found on her bone scan. The Edwardses and Dr. Carey stressed that the cancer was not curable, but was treatable. In early April 2007, Edwards was informed that her cancer might be treatable with anti-estrogen drugs. "I consider that a good sign. It means there are more medications to which I can expect to be responsive," she told the Associated Press during a campaign stop with her husband in Cedar Rapids, Iowa. In a 2007 Interview with Newsweek's Jonathan Alter, she said, "When I was first diagnosed, I was going to beat this. I was going to be the champion of cancer. And I don't have that feeling now. The cancer will eventually kill me. It's going to win this fight."
On December 6, 2010, Edwards' family announced that she had stopped cancer treatment after her doctors advised her that further treatment would be unproductive, the cancer having metastasized to her liver. She had been advised she had several weeks to live. Her family members, including her estranged husband John, were with her. She posted her last message on Facebook:
"You all know that I have been sustained throughout my life by three saving graces – my family, my friends, and a faith in the power of resilience and hope. These graces have carried me through difficult times and they have brought more joy to the good times than I ever could have imagined. The days of our lives, for all of us, are numbered. We know that. And, yes, there are certainly times when we aren't able to muster as much strength and patience as we would like. It's called being human.But I have found that in the simple act of living with hope, and in the daily effort to have a positive impact in the world, the days I do have are made all the more meaningful and precious. And for that I am grateful. It isn't possible to put into words the love and gratitude I feel to everyone who has and continues to support and inspire me every day. To you I simply say: you know."
Edwards died of metastatic breast cancer the next day, on December 7, 2010, at home in Chapel Hill, surrounded by her family and friends.[38] Her funeral, held at Edenton Street United Methodist Church in Raleigh, was open to the public and was attended by over 1,200 people, including North Carolina Governor Beverly Perdue, Senators John Kerry and Kay Hagan, and Victoria Reggie Kennedy. Threats of protests by the anti-gay hate-group Westboro Baptist Church attracted at least 300 local Raleigh residents prepared to counterprotest in support of the Edwards family, but only five Westboro protesters showed up and were kept blocks away.  Edwards was buried in Historic Oakwood Cemetery next to her son Wade.
Sources: Wiki/EEdwardsLife/InternetPhotos/ FloridaLatinConnection.org
Famous People From Florida: Elizabeth Edwards/  Florida Latin Connection/ P. Varona, Editor
.VISIT FLORIDA.
Norman Earl Thagard (born July 3, 1943) is an American scientist and former NASA astronaut. He is the first American to ride to space on board a Russian vehicle, and can be considered the first Americancosmonaut. He did this on March 14, 1995 in the Soyuz TM-21 spacecraft for the Russian Mir-18 mission.
Thagard was born in Marianna, Florida, but considers Jacksonville, Florida, to be his hometown. He is married to the former Rex Kirby Johnson of South Ponte Vedra Beach, Florida. They have three sons. During his free time, he enjoys classical music, and electronic design. Thagard has published articles on digital and analog electronic design. His father, Mr. James E. Thagard, and his mother, Mrs. Mary F. Key, are both deceased.
Education
1961: Graduated from Paxon Senior High School, Jacksonville, Florida
1965: Received a bachelor of science degree in engineering science from Florida State University
1966: Received a master of science degrees in engineering science from Florida State University
Performed pre-med course work at Florida State University
1977: Received a doctor of medicine degree from the University of Texas Southwestern Medical School at Dallas
2007: Received a Masters in Business Administration from the University of Florida.
Organizations
Awards and honors
Inducted into the Astronaut Hall of Fame (2004)
Who's Who In America; Who's Who In Science and Engineering
Erskine Visiting Fellow, University of Canterbury, Christchurch, N.Z., (2001)
Designated Honorary Conch and Citizen of the Florida Keys (2000)
Participated in the 1998 Tournament of Roses Parade in Pasadena, California on an award-winning float ("Best Animation")
Admitted to FSU's Circle of Gold Honorary Society (1998)
A small portion of Jacksonville, Florida's 5th Street, in front of his alma mater, Paxon High School, re-named "Norman E. Thagard" Blvd (1998)
Recognized in Guinness Book of Records for setting U.S. human space flight records (1997)
The Society of NASA Flight Surgeons' 1997 W. Randolph Lovelace Award
Recipient of Russia's Order of Friendship, presented personally by Russian Federation President Boris Yeltsin (1996)
Named as one of NASA's 15 "Superstars of Space Flight" (1996)
Inducted into New Mexico's International Space Hall of Fame (1996)
American Institute of Aeronautics and Astronautics' 1996 Jeffries Medical Research Award
Aerospace Medical Association's 1996 Hubertus Strughold Award for Space Medicine
At the request of the Smithsonian Institution, his Russian "SOKOL" space suit was donated to the National Air & Space Museum (1996)
Henry G. Armstrong Lecturer in Aerospace Medicine (1996)
Florida Senate Commendation Resolution (1996)
City of Tallahassee Commendation Proclamation (1995 and 2004)
Aviation Week & Space Technology's 1995 Laurels Award
American Astronautical Society's 1983 and 1995 Melbourne W. Boynton Award
Florida State University's "Grad Made Good" award (1983) and Wescott Medal (1995)
Designated by the Commandant of the Marine Corps an honorary Naval Astronaut Pilot (1992)
Florida State University's student health center designated the "Thagard Student Health Center" by legislative act (1986)
Air Medals (11)
The Navy Commendation Medal with Combat "V"
The Vietnamese Cross of Gallantry with Palm
Experience
Thagard held a number of research and teaching posts while completing the academic requirements for various earned degrees.
In September 1966 he entered active duty with the United States Marine Corps Reserve. He achieved the rank of Captain in 1967, was designated a naval aviator in 1968, and was subsequently assigned to duty flying F-4 Phantom IIs with VMFA-333 atMarine Corps Air Station Beaufort, South Carolina. He flew 163 combat missions in Vietnam while assigned to VMFA-115 from January 1969 to 1970. He returned to the United States and an assignment as aviation weapons division officer with VMFA-251at the Marine Corps Air Station, Beaufort, South Carolina.
Thagard resumed his academic studies in 1971, pursuing additional studies in electrical engineering, and a degree in medicine; prior to coming to NASA, he was interning in the Department of Internal Medicine at the Medical University of South Carolina. He is a licensed physician.
He is a pilot and has logged over 2,200 hours flying time of which the majority was in jet aircraft.
NASA career
Thagard was selected as an astronaut candidate by NASA in January 1978. In August 1979, he completed a one-year training and evaluation period, making him eligible for assignment as a mission specialist on future Space Shuttle flights. A veteran of five space flights, he logged over 140 days in space. He was a mission specialist on STS-7 in 1983, STS-51-B in 1985, STS-30 in 1989, was the payload commander on STS-42 in 1992, and was the cosmonaut/researcher on the Russian Mir-18 mission in 1995.
Thagard first flew on the crew of STS-7, which launched from Kennedy Space Center, Florida, on June 18, 1983. This was the second flight for the Orbiter Challenger and the first mission with a crew of five persons. During the mission, the STS-7 crew deployed satellites for Canada (ANIK C-2) and Indonesia (Palapa B1); operated the Canadian-built Remote Manipulator System (RMS) to perform the first deployment and retrieval exercise with the Shuttle Pallet Satellite (SPAS-01); conducted the first formation flying of the Orbiter with a free-flying satellite (SPAS-01); carried and operated the first U.S./German cooperative materials science payload (OSTA-2); and operated the Continuous Flow Electrophoresis System (CFES) and the Monodisperse Latex Reactor (MLR) experiments, in addition to activating seven "Getaway Specials." During the flight Dr. Thagard conducted various medical tests and collected data on physiological changes associated with astronaut adaptation to space. He also retrieved the rotating SPAS-01 using the RMS. Mission duration was 147 hours before landing at Edwards Air Force Base, California, on June 24, 1983.
Thagard then flew on STS-51-B, the Spacelab-3 science mission, which launched from Kennedy Space Center, Florida, on April 29, 1985, aboard the Challenger. He assisted the commander and pilot on ascent and entry. Mission duration was 168 hours. Duties on orbit included satellite deployment operation with the NUSAT satellite as well as animal care for the 24 rats and two squirrel monkeys contained in the Research Animal Holding Facility (RAHF). Other duties were operation of the Geophysical Fluid Flow Cell (GFFC), Urinary Monitoring System (UMS), and the Ionization States of Solar and Galactic Cosmic Ray Heavy Nuclei (IONS) experiment. After 110 orbits of the Earth, Challenger landed at Edwards Air Force Base, California, on May 6, 1985.
He next served on the crew of STS-30, which launched from Kennedy Space Center, Florida, on May 4, 1989, aboard the Orbiter Atlantis. During this four-day mission, crew members successfully deployed the Magellan Venus-exploration spacecraft, the first U.S. planetary science mission launched since 1978, and the first planetary probe to be deployed from the Shuttle. Magellan arrived at Venus in mid-1990 and mapped the entire surface of Venus using specialized radar instruments. In addition, crew members also worked on secondary payloads involving fluid research in general, chemistry and electrical storm studies. Mission duration was 97 hours. Following 64 orbits of the Earth, the STS-30 mission concluded with a landing at Edwards Air Force Base, California, on May 8, 1989.
Thagard served as payload commander on STS-42, aboard the Shuttle Discovery, which lifted off from the Kennedy Space Center, Florida, on January 22, 1992. Fifty five major experiments conducted in the International Microgravity Laboratory-1 module were provided by investigators from eleven countries, and represented a broad spectrum of scientific disciplines. During 128 orbits of the Earth, the STS-42 crew accomplished the mission's primary objective of investigating the effects of microgravity on materials processing and life sciences. In this unique laboratory in space, crew members worked around-the-clock in two shifts. Experiments investigated the microgravity effects on the growth of protein and semiconductor crystals. Biological experiments on the effects of zero gravity on plants, tissues, bacteria, insects and human vestibular response were also conducted. This eight-day mission culminated in a landing at Edwards Air Force Base, California, on January 30, 1992.
On his last mission, Thagard was a crew member for the Russian Mir 18 mission. Twenty eight experiments were conducted in the course of the 115 day flight. Liftoff was from the Baikonur Cosmodrome in Kazakstan on March 14, 1995. The mission culminated in a landing at the Kennedy Space Center in the Space Shuttle Atlantis on July 7, 1995.
Co-founder and Executive Director, Challenger Learning Center of Tallahassee, with shuttle/mission control/space station simulators, digital space theater/planetarium and IMAX theater.
Member of the Board of Directors of EMS Technologies, Inc. EMS is an Atlanta-based communications company.
Member, Editorial Review Board of the Journal of the Society for Human Performance in Extreme Environments.
Distinguished Lecturer for the American Institute of Aeronautics and Astronautics.
He is an aerospace consultant and was technical advisor for "Virus," a movie starring Jamie Lee Curtis and Donald Sutherland and for "Armageddon" starring Bruce Willis, Ben Affleck, and Liv Tyler.
Advisor for Space Adventures, Ltd., a company offering aerospace experiences, including orbital flight.
Sources: Wiki/InternetPhotos/ FloridaLatinConnection/ P. Varona, Editor
.VISIT FLORIDA.
DONALD H. SUTTON
Donald Howard Sutton (born April 2, 1945), nicknamed "Black and Decker", is a former Major League Baseball right-handed pitcher and current radio sportscaster. He was inducted into theBaseball Hall of Fame in 1998.
Sutton was born in Clio, Alabama, a small town in Barbour County, and on the same date as future Dodger teammate Reggie Smith. He was born to sharecroppers at the end of World War II, in a tar-paper shack. At the time Sutton was born his father was 18 and his mother was 15. Sutton's father, Howard, gave him the strong work ethic that he had throughout his career. His father tried logging and construction work, and in looking for work, moved the family to Molino, Florida, just north of Pensacola.
Sutton attended J. M. Tate High School in Cantonment/Gonzalez, Florida where he played baseball, basketball, and football. He led his baseball team to the small-school state finals two years in row, winning his junior year, 1962, and losing 2–1 in his senior year, and was named all-county, all-conference, and all-state for both of those seasons. He graduated in 1963, and was voted "Most Likely to Succeed". He wanted to attend the University of Florida, but then coach Dave Fuller was not interested. Instead he attended Gulf Coast Community College in Panama City, Florida for one year, and then after a good summer league, was signed by the Dodgers.
Sutton played for the Sioux Falls Packers as a minor leaguer, and entered the major league at the age of 21. Sutton's major league debut was on April 14, 1966, the same day that future 300-game winner Greg Maddux was born. In the majors, he played 23 years for the Los Angeles Dodgers, Houston Astros, Milwaukee Brewers, Oakland Athletics, andCalifornia Angels. He won a total of 324 games, 58 of them shutouts and five of them one-hitters, and he is seventh on baseball's all-time strikeout list with 3,574 K's. He also holds the major league record for number of consecutive losses to one team, having lost 13 straight games to the Chicago Cubs.
Sutton was a four-time All-Star. He also holds the dubious distinction of being the player with the most at-bats without a home run (1,354). When asked how close he ever came to hitting a home run, he deadpanned, "A triple." Sutton holds another unlucky record: seven times in his career, he pitched nine scoreless innings but got a no-decision.
In 2002, Sutton was diagnosed with kidney cancer resulting in the removal of his left kidney. Part of a lung was removed the following year. While undergoing cancer treatment, he continued his broadcasting career.
Broadcasting career
Sutton started his broadcasting career in 1989, splitting duties between Dodgers cable telecasts on Z Channel and Atlanta Braves telecasts on TBS. The following year he became a full-time commentator for the Braves, a position that he held through 2006. He left TBS after the 2006 season, mainly because the network would broadcast fewer games in 2007 and had to cut back on the number of broadcasters.
Sutton was a color commentator for the Washington Nationals on the MASN network until January 27, 2009. Sutton still had two years remaining on his contract with the Nationals, but when an Atlanta Braves radio job opened up, he negotiated his release in order to return to Atlanta where he had many ties and to be closer to his boyhood home in Alabama. His current broadcast partner isJim Powell, who joined the Braves Radio Network in 2009.
Sutton is an avid golfer and wine enthusiast and frequently makes references to these hobbies while broadcasting.
Sutton has also broadcast golf and served as a pre- and post-game analyst for NBC's coverage of the 1983 and 1987 American League Championship Series. Sutton previously served as a color commentator for NBC's coverage of the 1978 National League Championship Series.
His son, Daron, is a broadcaster for the Arizona Diamondbacks.
Sources: Wiki/InternetPhotos/FloridaLatinConection.org
Don Sutton/ Florida Latin Connection/ Pura Varona, Editor
.VISIT FLORIDA.
JANET WOOD RENO 
Janet Wood Reno (born July 21, 1938) is a former Attorney General of the United States (1993–2001). She was nominated by President Bill Clinton on February 11, 1993, and confirmed on March 11. She was the first female Attorney General and the second longest serving Attorney General after William Wirt.
Reno was born in Miami, Florida. Reno's father, Henry Olaf Reno (original surname Rasmussen), emigrated to the United States from Denmark and for forty-three years was a police reporter for the Miami Herald. Jane Wallace (née Wood), Reno's mother, raised her children and then became an investigative reporter for the Miami News.[2] Janet Reno has three younger siblings.
Reno attended public school in Miami-Dade County, Florida, where she was a debating champion and was valedictorian at Coral Gables High School. In 1956, Reno enrolled at Cornell University in Ithaca, New York, where she majored in chemistry, lived in Balch Hall, became president of the Women's Self-Government Association, and earned her room and board.
After Cornell she enrolled at Harvard University Law School, graduating in 1963. From 1963 to 1971 Reno worked as a lawyer for two Miami law firms.
Reno was named staff director of the Judiciary Committee of the Florida House of Representatives in 1971. She helped revise the Florida court system. In 1973, she accepted a position with the Dade County State's Attorney's Office. She worked for the Judiciary Circuit, and left the state's attorney's office in 1976 to become a partner in a private law firm.
In 1978, Reno was appointed State Attorney for Dade County (now called Miami-Dade County). She was elected to the Office of State Attorney in November 1978 and was returned to office by the voters four more times. During her tenure as state attorney, Reno began what the PBS series Frontline described as a "crusade" against accused child abusers. According to the St. Petersburg Times:
"Reno's reputation as a state attorney, the foundation for her eight years as the nation's attorney general and her [2002] candidacy for governor of Florida, was built in significant part by her aggressive prosecution of three sensational child abuse cases in Miami-Dade County. She pioneered a controversial technique for eliciting intimate details from young children and inspired passage of a law allowing them to testify by closed-circuit television, out of the possibly intimidating presence of their suspected molesters.
Several of those prosecuted by Reno were either acquitted or later released by appellate judges. One defendant, "a 14-year-old boy, was acquitted after his attorneys discredited the children's persistent interrogations by a psychologist who called herself the 'yucky secrets doctor.' Another was freed by a federal appeals court after 12 years in prison."
Attorney General
In 1993, Reno was nominated and confirmed as the first female Attorney General under Bill Clinton, after both of his previous choices, Zoe Baird and Kimba Wood, had problems when it was revealed both had previously employed illegal immigrants as nannies. Reno remained Attorney General for the rest of Clinton's presidency, making her the longest-serving Attorney General since William Wirt in 1829.
While Clinton could steer a middle ground between his Democratic supporters and the Republican Congress on monetary issues, Reno's job was at the center of a variety of intractable cultural conflicts. This made her a lightning rod for criticism of the Clinton Administration from activists who often denounced the federal government as a threat to their fundamental freedoms.
In 1995, while serving as Attorney General, Reno announced that she was suffering from Parkinson's disease.
Reno ran for Governor of Florida in 2002, but lost in the Democratic primary to Bill McBride. Voting problems arose in the election, and she did not concede defeat until a week later. She has since retired from public life but frequently makes guest appearances for Democratic and other political causes.
After her tenure as attorney general and her unsuccessful gubernatorial election bid, Reno tours the country giving speeches on topics relating to the criminal justice system. For example, on March 31, 2006, she spoke at a criminology conference held at the University of Pennsylvania. At this conference, she stated that she believes that the education system in the United States needs to be improved, as there is a link between the quality of education and the crime rate. She also believes that too much money has been diverted away from the juvenile court system and believes that the government should find some way to make the juvenile courts work effectively so as to prevent problems in troubled children and adolescents before these problems are exacerbated by the time these adolescents reach adulthood.
In 2001, Reno appeared alongside Will Ferrell on Saturday Night Live in the final installment of the recurring sketch "Janet Reno's Dance Party". In another television appearance, on a 2007 Super Bowl XLI TV commercial, Janet Reno was among the guests at Chad Ochocinco's Super Bowl party.
Reno is also curating a compilation of old-time American songs performed by contemporary artists called the Song of America.
Reno also serves on the board of directors for the Innocence Project, a nonprofit organization which assists prisoners who could be exonerated through DNA testing.
In March 2008, Reno received the Council on Litigation Management's Professionalism Award, which recognizes and commemorates an individual who has demonstrated the unique ability to lead others by example in the highest standard of their profession.
On April 17, 2009, Reno was awarded the Justice Award by the American Judicature Society. Eric Holder, Attorney General under the Obama Administration, presented Reno the award. Seth Andersen, Executive Vice President of AJS said the award recognizes "her commitment to improving our systems of justice and educating Americans about our great common enterprise – to ensure equality under the law." The award is the highest given by the AJS, and recognizes significant contributions toward improvements in the administration of justice within the United States.
In popular culture
Miami rappers Anquette dedicated a hit track to Janet Reno in 1989, stating "In our town, we have a State Attorney by the name of Janet Reno. She locks brothers up for not paying their child support."
Richard Fish, a senior partner in Cage & Fish, the law firm on Ally McBeal, hits on an actress playing Janet Reno in episode 14 "Body Language" by fondling her neck.
Reno's role in the Elián González affair was parodied in the South Park episode "Quintuplets 2000″.
Reno is mentioned in the song "Original Prankster" by The Offspring.
Reno was portrayed by Will Ferrell on Saturday Night Live.
In the American Dad episode "Iced Iced Babies" Francine is in a sperm bank, she says whilst searching for Smith "Regan… Rove… Rumsfeld… Reno… Janet Reno? That goes over here." Then alphabetises it.
Sources: Wiki/InternetPhotos/ FloridaLatinConnection.org
Janet Reno/ Florida Latin Connection/ Arnoldo Varona, Editor
.VISIT FLORIDA.
DWIGHT E. GOODEN 
Dwight Eugene Gooden (born November 16, 1964), nicknamed "Doc Gooden" or "Dr. K", is a former Major League Baseball pitcher. He was one of the most dominant and feared pitchers in theNational League in the middle and late 1980s.
A native of Tampa, Florida, Gooden was drafted in the first round in 1982, the fifth player taken overall. He spent one season in the minors, in which he led the Class-A Carolina League in wins,strikeouts and ERA while playing for the Lynchburg Mets. Gooden had 300 strikeouts in 191 innings, a performance which convinced Triple-A Tidewater Tides manager, future Mets skipper Davey Johnson, that he was capable of making the unusual leap to the majors.
Gooden made his major-league debut on April 7, 1984 with the New York Mets at the age of 19. He quickly developed a reputation with his 98 MPH fastball and sweeping curveball, which was given the superlative nickname of "Lord Charles," in contrast with "Uncle Charlie," a common nickname for a curveball. He was dubbed "Dr. K," (by analogy with basketball's "Dr. J", Julius Erving, and also in reference to the letter "K" being the standard abbreviation for strikeout), which soon became shortened to "Doc". Gooden soon attracted a rooting section at Shea Stadium that called itself "The K Korner," and would hang up cards with a red "K" after each of his strikeouts.
When he took the mound in the fifth inning on July 10, 1984, Gooden became the youngest player to appear in an All-Star Game. He complemented this distinction by striking out the side, AL batters: Lance Parrish, Chet Lemon, and Alvin Davis. Setting up Gooden, NL Pitcher Fernando Valenzuela had already struck out the side in the fourth, putting down future Hall of Famers Dave Winfield, Reggie Jackson, and George Brett. The two pitchers' combined performance broke an All-Star game record, coincidentally on its celebrated 50th Anniversary—Carl Hubbell's five consecutive strikeouts in 1934.
That season, Gooden won 17 games (the most by a 19-year-old since Wally Bunker won 19 games in 1964 and the second most for a Mets rookie, after Jerry Koosman's 19 wins in 1968). Gooden won eight of his last nine starts; in his final three starts of the 1984 season, he had 41 strikeouts and 1 walk. Gooden led the league in strikeouts, his 276 breaking Herb Score's rookie record of 245 in1955, and also set the record for most strikeouts in three consecutive starts with 43. As a 19-year-old rookie, Gooden set the then-major league record for strikeouts per 9 innings, with 11.39, breakingSam McDowell's record of 10.71 in 1965. He was voted the Rookie of The Year, giving the Mets two consecutive winners of that award (Darryl Strawberry had been the recipient in 1983). Gooden also became the third Mets pitcher to win the award, joining Tom Seaver (1967) and Jon Matlack (1972).
In  1985, Gooden pitched one of the most statistically dominating single seasons in baseball history. Leading Major League Baseball with 24 wins, 268 strikeouts, and a 1.53 ERA (the second lowest in the Live Ball Era, trailing only Bob Gibson's 1.12 in 1968) Gooden earned the major leagues' pitching Triple Crown. He led the National League in complete games  and innings pitched (276 2/3). From his second start onward, Gooden's ERA never rose above 2.00.  At age 20, he was the youngest pitcher of the last half-century to have an ERA+ above 200. Gooden's ERA+ was 229; 23-year-old Dean Chance (200 ERA+ in 1964) was the only such pitcher under the age of 25 to do so.
In 1986, he compiled a 17–6 record. Gooden's 200 strikeouts were fifth in the National League, but more than a hundred behind the league leader, Mike Scott of the Houston Astros.
In another All-Star record pertaining to youth, in 1986 Gooden became the youngest pitcher to start an All-Star Game at 21 years, seven months and 30 days of age.
Gooden was the Mets ace going into the playoffs, and his postseason started promisingly. He lost a 1–0 duel with Scott in the NLCS opener, then got a no-decision in Game 5, pitching 10 innings of 1-run ball. He was substantially worse in the World Series against the Boston Red Sox, not getting past the 5th inning in either of his two starts. Nevertheless, the Mets won four of the five non-Gooden starts and the championship. In an early red flag, Gooden no-showed the team victory parade.
Gooden was arrested on December 13, 1986, in Tampa, Florida after fighting with police. A report clearing police of misconduct in the arrest helped start the Tampa Riots of 1987. Rumors of substance abuse began to arise, which were confirmed when Gooden tested positive for cocaine during spring training in 1987. He entered a rehabilitation center on April 1, 1987, to avoid being suspended and did not make his first start of the season until June 5. Despite missing a third of the season, Gooden won 15 games for the 1987 Mets.
In 1988, Gooden recorded an 18–9 record as the Mets returned to the postseason. In the first game of the NLCS against the Los Angeles Dodgers, Gooden was matched against Orel Hershiser, who had just finished the regular season with a 59-inning scoreless streak. Gooden pitched well, allowing just 4 hits and recording 10 strikeouts, but left after seven innings trailing 2–0. In Game 4, Gooden entered the ninth inning with a 4–2 lead and the chance to give his Mets a commanding 3–1 advantage in the series. But he allowed a game-tying home run to Mike Scioscia, and the Dodgers eventually went on to win the game in 12 innings, and the series as well, 4 games to 3.
The game remains one of the great disappointments in Mets franchise history. The 1980s Mets were considered a dynasty in the making; after they underperformed, some looked to this game as perhaps the key moment of the dynasty that wasn't. On a personal level, Gooden never won a postseason game, going 0–4 in eight series.
Gooden suffered a shoulder injury in 1989, which reduced him to a 9–4 record in 17 starts. He rebounded in 1990, posting a 19–7 season with 223 strikeouts, second only to teammate David Cone's 233. However, after another injury in 1991, Gooden's career declined significantly. Though drug abuse is commonly blamed for Gooden's pitching troubles, some analysts point to his early workload. It has been estimated that Gooden threw over 10,800 pitches from 1983–85, a period in which he was just 18 to 20 years old. Gooden hurled 276 innings in his historic 1985 season; in the 20 years since, only two pitchers have reached that amount (Charlie Hough, a knuckleballer, and Roger Clemens, both in 1987). By the time he reached his 21st birthday, Gooden had already accumulated 928 strikeouts between both the minor and major leagues.
Gooden was accused along with two other teammates of rape in 1991; however, charges were never pressed. The other two players were Vince Coleman and Darryl Boston.
1992 was Gooden's first-ever losing season (10-13); it was also the first time he had lost as many as 10 decisions. 1993 was no improvement, as Gooden finished 12–15. During the 1993 season, Sports Illustrated ran a cover story on Gooden entitled, "From Phenom to Phantom."
In 1994 at age 29, Gooden had a 3–4 record with a 6.31 ERA when he tested positive for cocaine use and was suspended for 60 days. He tested positive again while serving the suspension, and was further suspended for the entire 1995 season. The day after receiving the second suspension, Gooden's wife, Monica, found him in his bedroom with a loaded gun to his head.
In July 1995, the famous longstanding Dwight Gooden times square mural was replaced with a Charles Oakley mural. The Dwight Gooden mural was a part of the NYC landscape for over ten years.
Kirk Radomski, the New York Mets clubhouse attendant whose allegations are at the base of the Mitchell Report later claimed that he took two urine tests for Gooden during the 1990s. Gooden denies the allegations.
Gooden signed with the New York Yankees in 1996 as a free agent. After pitching poorly in April and nearly getting released, Gooden no-hit the Seattle Mariners 2-0 at Yankee Stadium on May 14. He ended the 1996 season at 11–7, his first winning record since 1991, but only briefly regained his early form when he went 10-2 with a 3.09 ERA from April 27 till August 12. It would be the last time he would win more than 9 games in a season.
Gooden was left off the 1996 postseason roster due to injury and fatigue. The following year, he had one start for the Yankees in the 1997 ALDS against the Cleveland Indians; coincidentally, he again faced his 1988 postseason nemesis Orel Hershiser. Gooden left Game 4 during the sixth inning with a 2–1 lead, but the Yankee bullpen faltered in the 8th and Gooden was left with the no-decision.
He pitched for three teams from 1998 to 2000 (the Cleveland Indians from 1998-1999 and the Houston Astros and Tampa Bay Devil Rays in 2000) and was unconditionally released twice before signing a minor-league contract with the Yankees. Returning to the Yankees during the 2000 season, Gooden only made 5 starts.
Gooden ended his career as a mop-up reliever for a championship team. He made one relief appearance in each of the first two rounds of the playoffs, both times with the Yankees trailing. Gooden did not pitch in the 2000 World Series against the Mets, though 2000 would be the 3rd time Gooden received a World Series ring in his career.
In 1999, Gooden released an autobiography titled Heat, in which he discussed his struggles with alcohol and cocaine abuse.
Retirement
Gooden retired in 2001 after he was cut by the Yankees in spring training, ending his career with a record of 194–112. More than half of those wins came before age 25.
Gooden appeared on the 2006 Baseball Hall of Fame ballot. He was named on only 17, or 3.3 percent, of the 520 voting writers' ballots, and, having been named on less than 5 percent of the total ballots, was removed from future HOF consideration.
After retiring, Gooden took a job in the Yankees' front office. He acted as the go-between man during free agent contract negotiations between his nephew, Gary Sheffield, and the Yankees prior to the 2004season. In July 2009 he was hired as a vice president of community relations for Atlantic League's Newark Bears. He left the post in November of the same year.
Gooden appeared at the Shea Stadium final celebration on September 28, 2008, the first time he had appeared at Shea Stadium since 2000. On April 13, 2009, he made an appearance at the newly-opened Citi Field. Gooden spontaneously signed his name to a wall on the inside of the stadium. The Mets initially indicated that they would remove the signature, but soon decided instead to move the part of the wall with Gooden's writing to a different area of the stadium and acquire additional signatures from other popular ex-players. In January 2010, it was announced that Gooden would be inducted to the New York Mets Hall of Fame.
On August 1, 2010, he was officially inducted into the Mets Hall of Fame along with Darryl Strawberry, Frank Cashen, and Davey Johnson. He also threw out the ceremonial first pitch on the same day to Gary Carter.
VH1 Network announced June 11, 2011 that he will be a patient for treatment in VH1′s upcoming 5th season of the reality show, Celebrity Rehab. with Dr. Drew Pinsky.
On February 20, 2002, Gooden was arrested in his native Tampa and charged with driving while intoxicated, having an open container of alcohol in his vehicle, and driving with a suspended license. He was arrested again in January 2003 for driving with a suspended license.
On March 12, 2005, Gooden was arrested in Tampa, Florida for punching his girlfriend after she threw a telephone at his head. He was released two days later on a misdemeanor battery charge.
Troubles continued to mount for the former star when, on August 23, 2005, he drove away from a traffic stop in Tampa, after being pulled over for driving erratically. He gave the officer his driver's license, twice refused to leave his car, then drove away. The officer remarked in his report that Gooden's eyes were glassy and bloodshot, his speech was slurred, and a "strong" odor of alcohol was present on him. Three days after the traffic stop, Gooden turned himself in to police.
Gooden was again arrested in March 2006 for violating his probation, after he appeared intoxicated with cocaine at a scheduled meeting with his probation officer, David R. Stec. He chose prison over extended probation, perhaps in the hope that incarceration would separate him from the temptations of his addiction. He entered prison on April 17, 2006. On May 31, Gooden said in an interview from prison, "I can't come back here. [...] I'd rather get shot than come back here. [...] If I don't get the message this time, I never will." Gooden was released from prison November 9, 2006, after nearly seven months' incarceration, and was not placed on further probation.
On the morning of March 24, 2010, Gooden was arrested in Franklin Lakes, New Jersey near his home there after leaving the scene of a traffic accident, having located nearby and found to be under the influence of an undisclosed controlled substance.]He was charged with DWI with a child passenger, leaving the scene of an accident, and other motor vehicle violations. Gooden has also been charged with endangering the welfare of a child, because a child was with him at the time of the accident. He later pleaded guilty to child endangerment, received five years probation and was ordered to undergo outpatient drug treatment.
Sources: Wiki/InternetPhotos/ FloridaLatinConnection.org
Famous People from Florida: Dwight Gooden/ FLatinConnection/ Arnoldo Varona, Editor
.VISIT FLORIDA.
JOHNNY DEPP
Born John Christopher Depp in Owensboro, Kentucky, on June 9, 1963.
Johnny Depp was raised in  Florida.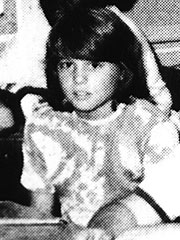 He dropped out of school at age 15 in the hopes of becoming a rock musician. He fronted a series of garage bands including The Kids, which once opened forIggy Pop. Depp got into acting after a visit to Los Angeles, California, with his former wife, Lori Anne Allison (Lori A. Depp), who introduced him to actor Nicolas Cage. He made his film debut in A Nightmare on Elm Street (1984). In 1987 he shot to stardom when he replaced Jeff Yagher in the role of undercover cop Tommy Hanson in the popular TV series "21 Jump Street" (1987).
In 1990, after numerous roles in teen-oriented films, his first of a handful of great collaborations with director Tim Burton came about when Depp played the title role in Edward Scissorhands (1990). Following the film's success, Depp carved a niche for himself as a serious, somewhat dark, idiosyncratic performer, consistently selecting roles that surprised critics and audiences alike. He continued to gain critical acclaim and increasing popularity by appearing in many features before re-joining with Burton in the lead role of Ed Wood (1994). In 1997 he played an undercover FBI agent in the fact-based film Donnie Brasco (1997), opposite Al Pacino; in 1998 he appeared in Fear and Loathing in Las Vegas(1998), directed by Terry Gilliam; and then, in 1999, he appeared in the sci-fi/horror film The Astronaut's Wife (1999). The same year he teamed up again with Burton in Sleepy Hollow (1999), brilliantly portraying Ichabod Crane.
Off-screen, Depp has dated several female celebrities, and has been engaged to Sherilyn Fenn, Jennifer Grey, Winona Ryder and Kate Moss. He was married to Lori Anne Allison in 1983 but they divorced her in 1985. Depp is living with French singer-actress Vanessa Paradis, with whom he has two children: Lily-Rose Melody, born in 1999 and Jack, born in 2002.
For Depp's next film project, he tried his hand at sci-fi horror withThe Astronaut's Wife in 1999. The same year, he teamed up with Burton once again on Sleepy Hollow, starring as a prim, driven Ichabod Crane. He appeared the following year in the small but popular romantic drama Chocolat, followed by a big-budget role as real-life cocaine kingpin George Jung in Blow in 2001. Depp's next film was the terror drama From Hell in 2001 and Robert Rodriguez'sOnce Upon a Time in Mexico in 2002. In April of that year, Paradis gave birth to the couple's second child, Jack.
In 2004, Depp earned an Academy Award nomination for his starring role as Captain Jack Sparrow in the family adventure Pirates of the Caribbean. The film was a box office smash, and led to the creation of a Pirates franchise. At the end of that year, Depp also turned in a critically acclaimed performance in Finding Neverland, in which he starred as Peter Pan creator J.M. Barrie. The film earned him more than 10 award nominations, including both Academy and Golden Globe nods.
In 2006, Depp returned as Captain Jack Sparrow for the sequelPirates of the Caribbean: Dead Man's Chest, which broke a box office record in reaching the highest weekend tally ever. The third installment fared well too. Pirates of the Caribbean: At World's End(2007) was released on Memorial Day weekend, bringing in $138.8 million.
Saying goodbye to Captain Jack, Depp took on one of theater's most notorious characters in Sweeney Todd: The Demon Barber of Fleet Street, also in 2007. Directed by Tim Burton and co-starring Helena Bonham Carter, the dark and gory musical tells the tale of a barber kills some of his customers who then turned into pies made by his downstairs neighbor. Depp netted a Golden Globe Award for his work on the film.   (MiniBio/mikedavies86/BioTrueStory)
Sources: Wiki/ InternetPhotos/Florida Latin Connection.org
Famous People From Florida/ P. Varona, Editor
.VISIT FLORIDA.
PAT  BOONE
Born Charles Eugene Boone in Jacksonville, Florida, Boone was reared primarily in Nashville, Tennessee, a place he still visits. His family moved to Nashville from Florida when Boone was two years old. He attended and graduated from David Lipscomb High School in Nashville in 1952. His younger brother, Nick, was also a pop singer in the 1950s, and is now a church music leader.
Boone has claimed to be a direct descendant of the American pioneer Daniel Boone. He is a cousin of two stars of western television series: the late Richard Boone of CBS's Have Gun, Will Travel and Randy Boone, one of the co-stars of NBC's The Virginian and CBS's Cimarron Strip.
In college, he primarily attended David Lipscomb College, later Lipscomb University, in Nashville. He graduated from Columbia University School of General Studies magna cum laude in 1958 and also attended North Texas State University, now known as the University of North Texas. During his college career, he was a member of Kappa Alpha Order.
He began recording in 1954 for Republic Records. His 1955 version of Fats Domino's "Ain't That a Shame" was a hit. (Domino complimented Boone's rendition.) This set the stage for the early part of Boone's career, which focused on covering R&B songs by black artists for a white American market. Randy Wood, the owner of Dot, had issued an R & B single by the Griffin Brothers in 1951 called "Tra La La-a"—a different song than the later LaVern Baker one—and he was keen to put out another version after the original had failed. This became the B side of the first Boone single "Two Hearts Two Kisses", originally by the Charms – whose "Hearts Of Stone" had been covered by the label's Fontane Sisters. Once the Boone version was in the shops, it spawned more covers by the Crewcuts, Doris Day and Frank Sinatra. In the UK the song was covered by Lita Roza, a band singer with Ted Heath, and her version was in the shops first.
A No. 1 single in 1956 by Boone was not so much a cover as a revival of a then-seven year old song "I Almost Lost My Mind", which had been covered at the time by another black star, Nat King Cole, from the original by Ivory Joe Hunter, who was to benefit from Boone's hit version not only in royalties but in status as he was back in the news.
According to an opinion poll of high school students in 1957, the singer was nearly the "two-to-one favorite over Elvis Presley  among boys and preferred almost three-to-one by girls…"
Boone's well-groomed, clean-cut, boyish image won him a long-term product endorsement contract from General Motors during the late 1950s, lasting through the 1960s. He succeeded Dinah Shore singing the praises of the GM product: "See the USA in your Chevrolet…drive your Chevrolet through the USA, America's the greatest land of all!" GM had also sponsored The Pat Boone Chevy Showroom. In the 1989 documentary Roger & Me, Boone stated that he first was given a Corvette from the Chevrolet product line, but after he and wife started having children, at one child a year, GM supplied him with a station wagon  as well. Boone, who has endorsed an indeterminate number of products and services over the course of his career, said that more people identified him with Chevrolet than any other product.
Starting in the late 1950s, Boone and his family were residents of Leonia, New Jersey.
Many of Boone's hit singles were R&B covers by Black artists. These included: "Ain't That a Shame" by Fats Domino; "Tutti Frutti" and "Long Tall Sally" by Little Richard; "At My Front Door (Crazy Little Mama)" by the El Dorados; and the blues ballads"I Almost Lost My Mind" by Ivory Joe Hunter, "I'll be Home" by The Flamingos and "Don't Forbid Me" by Charles Singleton. Boone also wrote the lyrics for the instrumental theme song for the movie Exodus, which lyrics he titled "This Land Is Mine." (Ernest Gold had composed the music.)
As a devout Christian, Boone refused songs and movie roles that he felt might compromise his standards—including a role with sex symbol Marilyn Monroe. In his first film, April Love, he refused to give co-star and love interest Shirley Jones an onscreen kiss, because the actress was married in real life.
Boone campaigned for Ronald Reagan to become Governor of California in 1966 and 1970, and actively supported Reagan's bid for the Republican presidential nomination in 1976. He was a vocal supporter of the Vietnam War. In 2006, Boone wrote an article for WorldNetDaily, in which he argued that Democrats and others who were against the president during the Iraq War could be questioned for their patriotism. He was interviewed by Neil Cavuto on Fox News, where he expressed his outrage toward opponents of George W. Bush (in particular the Dixie Chicks). He said that their criticisms of the president showed they did not "respect their elders".
In the 2007 Kentucky gubernatorial election, Boone campaigned for incumbent Republican Ernie Fletcher with a prerecorded automated telephone message stating that the Democratic Party candidate Steve Beshear would support "every homosexual cause." As part of the campaign, Boone asked, "Now do you want a governor who'd like Kentucky to be another San Francisco?" More recently, he assisted the McCain 2008 presidential campaign by lending his voice to automated campaign phonecalls.
On December 6, 2008 Boone wrote an article for WorldNetDaily wherein he drew analogies between recent gay rights protests and recent terrorist attacks in Mumbai, India. He reminded readers of hostage taking, exploding bombs, systematic murder and chaotic conditions of carnage. In it, he asserted that marriage is a biblically ordained institution, which the government has no part in defining. He then stated that equal rights for women and blacks were not "obtained by threats and violent demonstrations and civil disruption" but rather through due process. He concluded by warning that unless they're checked, the "hedonistic, irresponsible, blindly selfish goals and tactics of homegrown sexual jihadists will escalate into acts vile, violent and destructive".
On August 29, 2009, Boone wrote an article comparing liberals to cancer, describing them as "black filthy cells". In December 2009, Boone agreed to endorse the conservative U.S. congressional candidate John Wayne Tucker (R) for his campaign in Missouri's 3rd Congressional District against incumbent Russ Carnahan (D) for the 2010 mid term elections.
In 2009, Boone stated his belief that Barack Obama is not eligible to serve as the President of the United States. Boone also has stated that Barack Obama is fluent in Arabic and read the Koran in Arabic as a boy. He has also stated that President Obama "hasn't celebrated any Christian holidays in the White House."
Boone received a lifetime achievement award at the 38th annual Conservative Political Action Conference held in February 2011.
Filmography
http://youtu.be/HFZ3Ed0vHEo
Sources: Wiki/BoonePat/InternetPhotos/Youtube/ FloridaLatinConnection.org
Florida'sPat Boone/ FLConnection/Arnoldo Varona, Editor 
00000000000000000000000000000000000000000000000000000000000000000000
WALLY AMOS
Wallace "Wally" Amos, Jr. (born July 1, 1936) is an American entrepreneur and author from Tallahassee, Florida. He is the founder of the "Famous Amos" chocolate chip cookiebrand. He later co-founded Uncle Wally's muffins. He currently resides in Kailua, Hawaii and also Long Island, New York, where he runs the Chip & Cookie gourmet cookie brand and stores.
Biography
Wally Amos lived in Tallahassee, Florida until he was twelve. When his parents divorced, he then moved to Manhattan, New York with his aunt, where he enrolled at the Food Trades Vocational High School. He showed his interest in cooking at a very young age, and it was from his aunt, who would bake cookies for him, that Amos would develop his chocolate chip cookies recipe. Amos would improve on his aunt's recipe, which was already uncommon because it included several ingredients not generally associated with chocolate chip cookies.
Shortly before graduation, Amos dropped out of high school to join the United States Air Force. He earned his high school equivalency diploma before being honorably discharged from the military, where he had a distinguished career.
Returning to New York City, Amos went to college to become a secretary, and following graduation, took a clerical job with the William Morris Agency. Eventually, he became the agency's first African American talent agent. Amos attracted clients by sending them chocolate chip cookies along with an invitation to visit him. He represented superstars, such as Diana Ross & the Supremes and Simon & Garfunkel.
In 1975, a friend suggested to Amos that he set up a store to sell his cookies, and in March of that year, the first "Famous Amos" cookie store opened in Los Angeles, California. He started the business with the help of a $25,000 loan from Marvin Gaye and Helen Reddy. The new company began to expand, and, eventually, "Famous Amos" chocolate chip cookies could be found on supermarket shelves across the United States. He became a well enough known figure culturally that he appeared as himself in the Taxi episode "Latka's Cookies" in 1981. Thanks in part to the success of his cookie company, he was hired to deliver speeches. He has written nine books, many of which have a self-help theme, including The Cookie Never Crumbles and The Power in You.
Due to financial troubles, Amos was forced to sell the Famous Amos Company, and since the name "Famous Amos" was trademarked by his former company, Amos had to use "The Uncle Noname's Cookie Company" as his new company's name. A Famous Amos distributor at the time, Lou Avignone, heard Amos on a local radio talk show and, inspired by Amos' story of his early business success with Famous Amos and his indomitable spirit, contacted Amos with the idea for starting a new business. In 1994, the two became partners and subsequently launched "Uncle Noname Gourmet Muffins." The company focused on fat-free, nutritious muffins at that time. Uncle Noname ultimately became Uncle Wally's Muffin Company in 1999. The muffins are sold in more than 3,500 stores nationwide.
In 1979, Amos's long-time friend and publicist John Rosica introduced him to Literacy Volunteers of America. Since that time, Amos has advocated literacy and helped thousands of adults learn to read. In 1987, he also hosted a television series designed to teach others how to read, entitled Learn to Read, produced by Kentucky Educational Television and WXYZ-TV.
In 2012, Amos appeared in the February 16 episode of The Office, entitled "Tallahassee", as himself.
Sourrces:Wiki/InternetPhoto/www.FloridaLatinConnection.org/ Arnoldo Varona, Editor 
.VISIT FLORIDA.